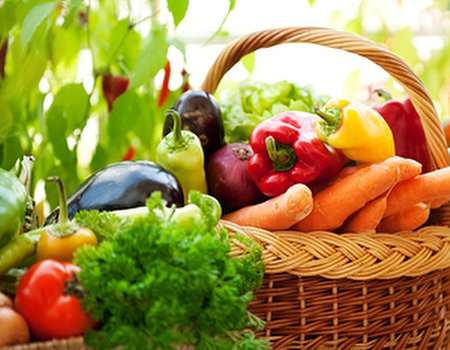 Time to start searching for that remote. If you enjoyed Channel 4's Embarrassing Bodies, we think you'll love upcoming series The Food Hospital. Due to air from early November, the series will feature expert advice from British Dietetic Association spokesperson Lucy Jones, and will encourage viewers to make healthier lifestyle choices. Probably best not to watch this one with a big bag of popcorn in your hand...
The aim of The Food Hospital is to demonstrate to viewers at home how various ailments can be treated simply by making dietary changes. Patients taking part in the series will discuss their condition with dietician Lucy Jones, GP Dr Giovanni Miletto and consultant gastrointestinal bariatric surgeon Shaw Somers. The team will then decide on the best way to help the patients manage their illnesses (and in some cases, even cure them), simply using diet. Who knew that food could be so powerful?
As well as exploring the use of diet in a hospital context, this fascinating programme will help to dispel popular myths about eating habits and to encourage viewers to think carefully about their own lifestyles. Lucy says: 'Popping a pill into your mouth has become a lifestyle choice for many people in the UK, thinking they can eat and drink exactly what they like and in excessive amounts because there are some pills out there to offset this. Sadly, this is just not the case and I firmly believe The Food Hospital will be key in taking on and exploding many food myths and misconceptions.'
Specialist Factual Commissioning Editor for Channel 4, Tanya Shaw, says: 'This is an exciting emerging area of medical science which is exploring whether food can provide genuine remedies for ailments. The experiments taking place at The Food Hospital, under the supervision of the medical team, will aim to reveal the untold health benefits and medicinal properties of certain foods, whilst busting myths about some of the widely-held misconceptions and old wives tales.'
Looking forward to finding out more about how changing your diet could change your life? If you're as fascinated with food as we are, make sure you catch The Food Hospital when it airs in November -and don't forget to check out our regularly updated food blog for lots of tasty tips and treats.