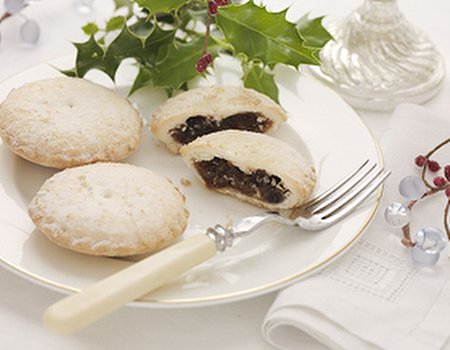 Ho ho ho...It may be October, but as far as we're concerned it's never too early to start thinking about Christmas. At Wahanda HQ, we're excited about the festive season already – and particularly about the food. Turkey with all the trimmings, Christmas pudding with brandy butter, a cheeky glass of Baileys – December wouldn't be the same without a bit of indulgence. Or November, for that matter...
Unfortunately, Christmas can be a frustrating time of year for those who suffer from food intolerances. It's no fun watching those around you tuck in when you can't – which is why gluten-free food manufacturer Genius (www.geniusglutenfree.com) is adding a tasty mince pie to its bakery range. Forget leaving one out for Santa – we want these babies all to ourselves...
The Wahanda Tasters, always keen to try something new, tucked in to some of the gluten-free mince pies as an early Christmas treat. Filled with delicious mincemeat, the texture of the pastry was slightly different to traditional mince pies – but that didn't stop us from wolfing them down.
Healthy eating is for life, not just for Christmas...Creator of Genius foods, Linda Bruce-Gardyne, believes that eating gluten-free is a great option for everyone - not just for those who are gluten intolerant. Cutting down on your gluten intake could help to reduce bloating and prevent lethargy – leaving you with plenty of energy. Sounds like a pretty good way to start the New Year...
Not sure whether a food intolerance might be causing your symptoms? Why not consider allergy testing or a visit to a nutritionist to help you get to the bottom of things.