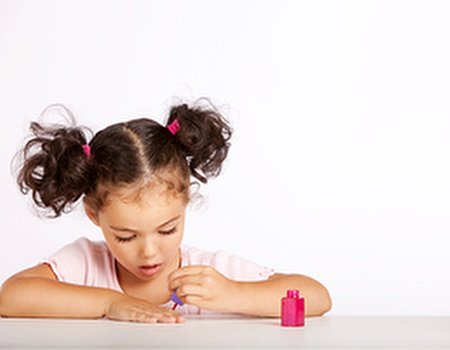 Had your fill of finger painting recently? As much as you love your little treasures, there comes a point when you start counting down to the beginning of the school term. But although sending the little ones back to school means you no longer have to endure hours of Cartoon Network (phew!), it can be worrying for some parents. Find yourself fretting about your child's diet? We've got some great advice from Nutri Centre to put your mind at rest. Lunch boxes at the ready...
What should I feed my child for breakfast?
We all know that a good breakfast is vital for keeping up levels of energy and concentration during the morning. According to Nutri Centre, a bowl of wholegrain sugar-free cereal is a brilliant way to give your child the best possible start to their school day. Alternatively, why not give them some muesli topped with nuts and fresh berries, or some tasty scrambled egg on wholemeal toast for a filling meal that will keep them going until lunch.
What should a healthy packed lunch contain?
Speaking of lunch: Jamie Oliver may have done a lot for school dinners, but if you have concerns about the meals at your child's school, preparing a healthy packed lunch may be the solution. Nutri Centre recommend trying to combine two servings of fruit and veg, in addition to a good protein source. Let your child choose a nice fun lunch box, and try filling it up with some of these suggestions:
Wholemeal bread sandwich with free-range fresh turkey slices and some slices of cucumber or cherry tomatoes
Small sticks of raw carrot or cucumber with a little pot of hummus
Chicken legs left over from the Sunday roast (choose a free range and preferably organic chicken)
Natural yoghurt (a sugar-free, live yoghurt if possible) mixed with a few chopped nuts and raisins or goji berries that they can mix with it if they want
Small pot of cherry tomatoes
Fresh fruit, for example - apple, pear, apricots or a small pot of cherries or raspberries
Two to four oatcakes with a few slices of any good quality cheese (preferably organic) or hummus and some cherry tomatoes
A hardboiled egg
A small pot of brown rice salad (mix cooked brown rice with sweet corn, cherry tomatoes and small cucumber chunks, with a teaspoon of olive oil, a pinch of natural sea salt and a squeeze of lemon juice)
Should I be giving my child supplements?
Even if your child generally has a healthy diet, you may find you need to give them some supplements too, especially if they are tired or run down. Here are some of the products that Nutri Centre recommend to help you keep the apple of your eye nice and healthy:
Multivitamin supplements – a good multivitamin supplement (for example Nature's Plus Animal Parade Gold) can help your child maintain optimum energy levels during the day –helping them to work hard and play hard too.
Beta glucan supplements – these supplements are thought to have a beneficial effect on the immune system – brilliant for helping protect children against all those nasty bugs that go round at school. Try a product like Immiflex Kids to help stop your family from feeling under the weather.
Fish oil – A good children's fish oil can help reduce hyperactivity and encourage kids to concentrate in class. But don't liquidise the goldfish - we reckon it's probably best to stick to something like MorEPA Mini Junior capsules.
Neem-based shampoos – These aren't supplements, but they are a handy weapon for anyone to have in their parenting arsenal. Head lice are a common problem amongst children of school age – a herbal shampoo such as Vogel 'Neemcare Riddance Shampoo' will help to show those pesky parasites who's boss.
Visit the Nutri Centre website (www.nutricentre.com) for more information on how you can look after your child's wellbeing. Want some ideas for family-friendly healthy meals? We've got some great recipes for you to try on our food blog.