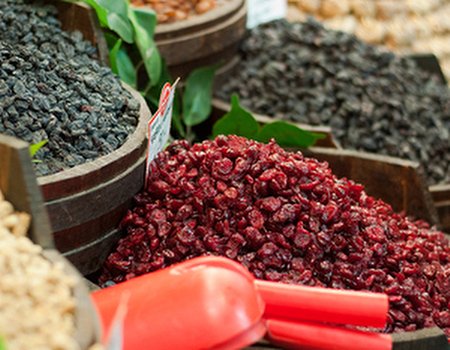 Find it hard to get into gear in the mornings? Try thinking of yourself as a car (stick with us on this one). If you've ever put diesel in a car that's designed to take petrol, you'll know that it's a recipe for disaster – but did you know that your body can suffer from the wrong fuel too?
Is your breakfast more of a brake-fast? Filling up on certain foods in the morning will leave you unable to work properly, and may even result in you grinding to a halt. Looks like it's time to pay a bit more attention when you're refuelling...
If you find Monday mornings a bit of a mission, you'll be glad to know that the UK's first natural energy breakfast cereal has been launched in the UK. Called FUEL (the name alone makes us feel like the human equivalent of a Ferrari) the tasty granola is packed full with the vitamins, fibre and energy you need to kick start your day.
According to the cereal's packaging, we should all 'Throw off the shackles, sail away from the safe harbour, climb to the peak of your ambitions. Whoever you are and whatever you choose to do in life, be it jumping for joy, trekking the Amazon or chasing that business dream, you need the right FUEL to give you the boost that will get your day off to a great start.' Well, trekking to work on the Tube is enough for us – but we do like their attitude.
So what exactly can you expect from a bowl of FUEL? Combining both fast release and slow release energy, this tasty breakfast treat contains:
Riboflavin (vitamin B12) – keeps skin, eyes and nervous system healthy.
B1 – helps to convert carbohydrates into energy
B2 – vital for growth and for the skin and mucous membranes
B3 – helps the body make various sex and stress-related hormones in the adrenal glands. Also improves circulation and reduces cholesterol levels.
B5 – important in the manufacture of red blood cells and has been shown in a study to enhance physical endurance.
B6 – an essential vitamin for growth
B9 – when taken in combination with zinc, helps the sperm count to improve as well as the overall percentage of healthy sperm
E - a potent antioxidant which can alleviate tiredness and improve stamina, reduce blood pressure and may have value in lowering the risk of heart disease.
Dark chocolate – lifts your mood by triggering the release of endorphins, the body's natural feel good chemicals – which are also the love hormones.
Guarana – David Beckham drinks guarana, a natural stimulant which picks you up.
Pumpkin seeds – Contain zinc which is vital for healthy sex organs, reproduction and insulin production.
Oats – beneficial for lowering blood cholesterol and one of the great mood-enhancing foods.
FUEL is available in two tastebud-tantalising flavours – 70% Cocoa Chunks and Fruit Loaded. We can't decide what to go for, so we're just going to have to try them both...
Want to make sure your body is getting the right fuel this Winter? FUEL is available to purchase from 459 Tesco stores nationwide. If you think you could do with a bit more help in shaping your diet, why not take a pit stop and consult a nutritionist? They'll have you back on the right road in no time.