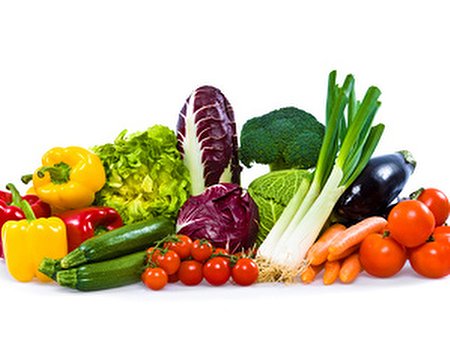 Transform yourself into a healthy eating superhero. The term 'superfood' may conjure up images of vegetables wearing capes and saving the world, but actually it just refers to foods which are particularly beneficial to health and wellbeing. Ok, so these foods can't fly and they don't go around dressed in tights, but they can improve your immune system, aid weight loss, help to prevent disease and fight ageing. That's pretty super if you ask us...
Vexed by vegetables and flummoxed by fruit? It can be hard to know which foods contain the nutrients your body needs most. However, help is at hand - we've compiled a simple guide to what you can add to your trolley to help maximise your health.
Blueberries
Blueberries have been hailed by some nutritionists as the ultimate superfood. Not only do they contain powerful antioxidants that can help to defend you against cancer, heart disease, arthritis and asthma, but they can also protect your vision. You only need to eat a small cupful of blueberries a day to benefit from their health properties - add some to your smoothie or cereal in the morning for a tasty and healthy breakfast.
Broccoli
Broccoli is rich in vitamin A, which helps your body to repair any damaged tissue, and vitamin K, which is important for healthy blood and bones. There is also evidence to suggest that eating plenty of broccoli can help to guard against certain forms of cancer. Not sure how to incorporate more broccoli into your diet? Try it steamed as an accompaniment to meat or fish, or add to a crunchy stir fry.
Spinach
Spinach might not be able to give you muscles like Popeye's, but it does have a range of other health-boosting properties. This leafy vegetable contains lots of magnesium to help lower blood pressure and protect against heart disease, in addition to vitamins A, E, K and C which all help to keep your body nice and healthy. Not a fan of eating your greens? Spinach often gets a bad press, but it can be really tasty as a salad leaf, or wilted into homemade curries.
Beans and lentils
Beans and lentils are high in protein, meaning they are an effective alternative to meat for those following a vegetarian diet. They are also full of fibre and can help to maintain energy levels – add some to your lunch time soup or salad to help beat that afternoon slump.
Pomegranate
It's time to put the kettle away - pomegranates contain three times the amount of antioxidants found in green tea. They are also rich in a variety of different vitamins, as well as containing lots of iron, which makes them a great choice of food for pregnant women. If trying to extract the fruit's fiddly seeds frustrates you, drink a glass of pomegranate juice instead for an instant health kick.
Nuts and seeds
Nuts and seeds are high in saturated fat, but eaten in moderation they can form an important part of any healthy diet. Just a handful a day can provide you with plenty of magnesium, protein and vitamin E, as well as Omega 3 fats to help you protect your heart. Keep some on your desk to snack on at work, or sprinkle over salads for a bit of a change – your body will really thank you for it.
Inspired by our nutritional superheroes and want to find out more? Visit our nutritional treatments page to find out where you can get dietary advice near you.