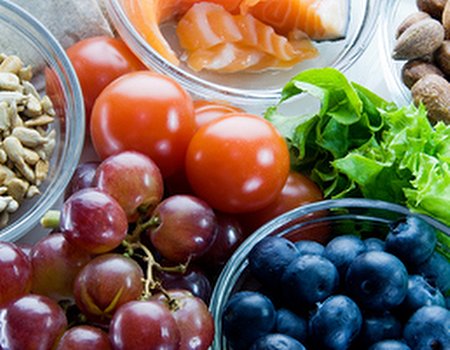 Get into gear for the New Year. Many of us have already planned to drink more water and get our 5-a-day fruit and veg, but, unfortunately, we may still be overlooking important dietary requirements.
According to Dr Paul Clayton, Chairman of the Scientific Advisory Boards of Itogha, not enough people pay attention to the fatty acids they consume – a fact which could be contributing to chronic disease. Sounds like it's time to give more thought to the saying 'you are what you eat'...
Dr Clayton says: 'People should be more aware of the fatty acids in their diet, as these largely determine whether the environment in the body is pro- or anti-inflammatory. All chronic diseases have inflammation at their core, and the huge increases we have seen in cardiovascular disease and cancer over the last century are closely related to increasing intakes of Omega-6 fatty acids (in vegetable oils), and a decline in Omega-3 fatty acids (in oily fish). This imbalance is also strongly linked to increasing rates of mental illness.
'Women are particularly vulnerable. They tend to have worse outcomes with cardiovascular disease; they are more likely to suffer from depression, or at the hands of men with mental illness; and an unhealthy fatty acid balance during pregnancy may substantially affect the unborn baby's brain, with major consequences in later life.'
We think you'll agree that the message is an alarming one – but what exactly can we do about it? Dr Clayton has introduced a new test in conjunction with 4Life and Norway's Trondheim University Hospital, to help assess the health of individuals. The test, which calculates the levels of Omega 6 and Omega 3 fatty acids in the blood, can be purchased online at www.itogha.com. Once processed, the results are returned anonymously via the same website – helping to guide lifestyle choices and encourage general wellbeing.
Still flummoxed by Omegas? In order to optimise our health, we need to make sure that we are getting the right balance of these fatty acids. This can mean making adjustments to our diet, including certain foods such as coldwater fish and flaxseed, and cutting down on others such as nuts and vegetable oil. The question is, exactly how much of each should we be eating in order to have a balanced diet? If only someone was on hand to advise us...
Luckily, they are. Rather than playing a guessing game with your meals, try visiting your local nutritionist - they'll be able to help you devise a plan to keep your body in tip top condition. After that, the world will be your (omega-3 rich) oyster...