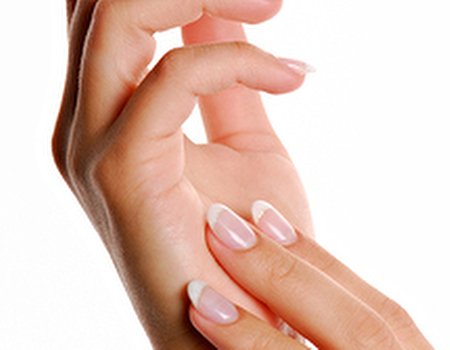 Mad about manicures and nuts about nail art? Polishing and preening your nails can be fun and rewarding – but if you don't start off with the right canvas you'll end up with a mess rather than a masterpiece. Luckily, we can help you change your diet so that you get plenty of the foods that your hands and cuticles love – leaving you with talons that are smooth, strong, and hard as...well...nails.
Milk
Cows, we salute you. Not only is milk good for our teeth and bones, but it can also get our nails looking strong, beautiful and free from those annoying white spots. Always thought that those spots were due to calcium deficiency? Actually, that's a myth – the spots result from an insufficient amount of zinc in the body. And no, even though there's a glass and a half of milk in a Cadbury's chocolate bar, it won't have the same effect.
Prunes
They might not be the most appetising of snacks, but these wrinkly fruits are your new best friends when it comes to nail care. Packed full with iron, they can help strengthen brittle nails and prevent ridges from forming. Try using prunes to top your cereal or porridge in the morning for a great healthy start to the day.
Broccoli
We bet your mum always used to make you eat your broccoli as a kid, even though you hated it. We also bet that now we've told you broccoli is good for your nails, you'll be dashing off to buy it by the bag load. It's funny what people will do for the sake of beauty... Rich in vitamin A, this leafy green vegetable will stop your nails from becoming brittle and breaking – so you don't have to deal with the trauma of a torn talon anymore.
Water
Your nails can become dehydrated just like the rest of you - causing them to become weak and dull. Drinking eight glasses of water a day will help to keep your fingertips in tip top condition – so that you can model your new manicure with pride.
Carrot juice
As well as helping to keep your nails hydrated, carrot juice contains phosphorus and vitamin A to strengthen. 'And it can help you to see in the dark,' we hear you chirp. Sorry folks – we're afraid that one's a myth too.
If your nails could do with more help than just a diet boost, why not have a look at our deals and offers on manicures and nail extensions. You've got to hand it to us - when it comes to nail care, we really do know our stuff.