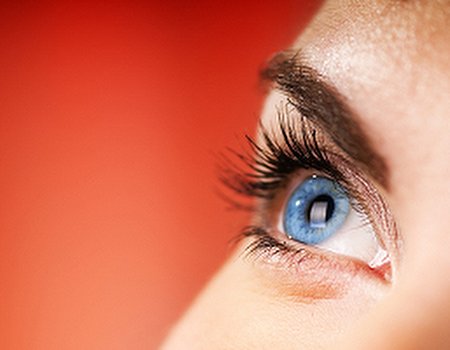 You look after the windows in your house, so why not look after your body's windows too? Good eye care doesn't just consist of visiting the optician (although that's not a bad place to start). We've got some great healthy eating tips to help keep your peepers in top condition – so you can make sure you score Brownie points next time you read that eye chart.
Carrots
No surprises there. We've all grown up being told that carrots are good for our eyes, and there is certainly some truth in it – although they won't give you perfect night vision (sorry folks). These healthy roots are rich in Beta-carotene, a substance that is converted into vitamin A in the human body and helps to maintain the surface linings of the eyes. Hated the boiled carrots that you got served when you were at school? Try eating them raw instead, dipped in some tasty hummus.
Tuna, salmon and mackerel
Make ours a plate of sashimi. Cold water fish contain DHA, which helps to support cellular membranes and can be beneficial to those with dry eyes or macular degeneration. We reckon that's a pretty good excuse to treat yourself to some sushi...
Spinach
Popeye must have been able to see for miles...This leafy green contains lutein, a yellow pigment that defends the macula against sun damage and blue light. Does spinach make you think of green mush in cans? Buy it fresh to add to salads and stir fries and you'll change our mind about these healthy leaves in no time.
Onions and garlic
Looks like it's time to embrace the eating habits of the French. Onions, garlic and shallots are rich in sulphur, which aids the production of glutathione – an important antioxidant for protecting the lens of the eye. Stuck for ideas on how to use onions? We've got some fantastic recipes from British Onions on our food blog.
Blueberries and goji berries
Hold up – carrots may not help you to see better in the dark, but certain berries can. Scientists have discovered that eating blueberries or goji berries can help reduce the time taken by the eyes to adapt to darkness, as well as improving vision in poor light. Snack on some berries during the day, or consider taking a blueberry supplement to give your vision a boost.
Not had your eyes examined in a while? We can help you to find an eye test near you. All that we ask in return is that you make sure to eat your carrots...