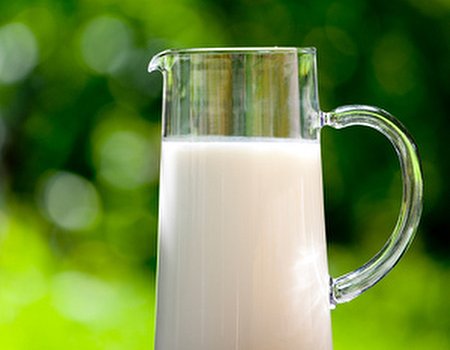 We're often so busy concentrating on our hair, nails, skin and teeth that we forget about what's inside. Many of us only give consideration to skeletons when Halloween rolls around – and even then the bones we're interested in tend to be glow-in-the-dark spooky ones rather than our own.
Why not stop concentrating on that shiny barnet and those beautiful nails for a second and have a think about how to strengthen your skeleton? We've got some great healthy eating tips to help you build up bones that even Skeletor would be proud of...
Sardines
Most of us spend a proportion of the day feeling like sardines during our commute - but are you making sure that you get enough of the real deal? Surprisingly, 3 ounces of canned sardines contain more calcium than a glass of milk. Don't worry though, we don't expect you to drink them – why not add them to a salad for a briny twist.
Nuts and seeds
Nuts are almost a one stop shop for everything you need to keep your bones happy. Almonds and sunflower seeds are rich in bone-fortifying calcium, walnuts and flaxseed contain important omega-3 oils and peanuts and almonds contain potassium - a mineral which helps the body to retain calcium. As if that wasn't enough, most nuts also contain protein, one of the building blocks of strong bones. So go on, next time you're thinking about a snack, nibble on a few nuts – your skeleton will thank you for it.
Salmon
Yes, we are always banging on about salmon – but with good reason. This tasty fish is full of nutrients, many of which are helpful for maintaining bone mass and preventing diseases such as osteoporosis. Not only does salmon contain calcium and vitamin D (which aids calcium absorption), but they are also rich in omega-3. Bored with eating plain salmon steaks? Try marinating them and grilling them on the barbecue for a melt-in-the-mouth treat.
Milk
When we think of food for healthy bones, the first thing that springs to mind is dairy. Milk (along with yoghurt and cheese) is a key source of calcium, and can play an important role in developing bone strength. Put off milk by a bad experience at school? Try buying some fresh milk and making sure it's nice and chilled before you drink it – you may find you love it! If you think you're going to take a bit more convincing, start off by pouring some milk over cereal in the mornings for a healthy breakfast.
Fruit and veg
There are plenty of reasons to get your five-a-day, and your skeleton is one of them. Studies have found that those who ate plenty of fruit and vegetables generally had denser bones, thanks to nutrients such as potassium, magnesium and calcium. Green vegetables also contain vitamin K, which is essential for bone health and could help to prevent hip fractures later in life. Looks like we'll be having broccoli for dinner...
Want to make sure your body's framework is in tip top condition? We can help you to find an osteopath near you. Alternatively, why not visit a nutritionist for even more information on how to keep your bones healthy.