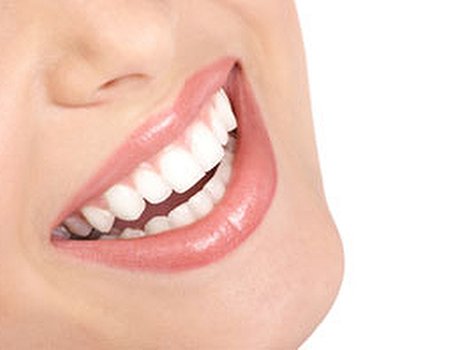 Give us a flash of those pearly whites. Our teeth regularly come under fire from bad habits such as smoking, drinking and eating too many sweets – so it's about time we showed them some TLC. The latest article in our 'Eat your way to healthy...' series focuses on the foods you need to preserve that mega watt smile. Hollywood, here we come...
Celery
It's not everyone's snack of choice – but chewing on a celery stick could help to keep your teeth in tip top condition. The extra chewing it takes to eat celery encourages your body to produce more saliva – helping to neutralise cavity-causing bacteria. That's enough to convince us – we'll never reach for those chocolate biscuits again...
Nuts
Time to go nuts. Forget being seasonal - we've got an even better reason to invest in a nutcracker this Christmas. Walnuts, peanuts, cashews and almonds are all rich in calcium, magnesium and phosphate – just what you need to keep your teeth strong and healthy.
Shitake mushrooms
Looking to experiment with new ingredients? These exotic mushrooms don't just taste great – they're also brilliant for protecting your pristine smile. Containing a sugar called lentinan which helps to stop bacteria forming plaque, shitake mushrooms could be your new secret weapon in the fight against tooth decay. Add to stir fries or soups for a tastebud tingling treat.
Water
Drinking plenty of water helps to keep the gums hydrated – stimulating saliva production and protecting against disease and cavities. Rinsing your mouth with water after a meal also helps to remove any trapped food particles that might encourage plaque formation. Looks like H2O is the way to go...
Parsley
There's no good working on your perfect smile if you don't have brilliant breath to match. Keep bad breath nightmares at bay by adding parsley to your meals – this clever herb will help you to stay nice and fresh. Sounds like just what you need on a first date...
Think it's about time you gave your teeth some attention? Browse our teeth whitening and dental treatments pages to help bring a smile to your face.