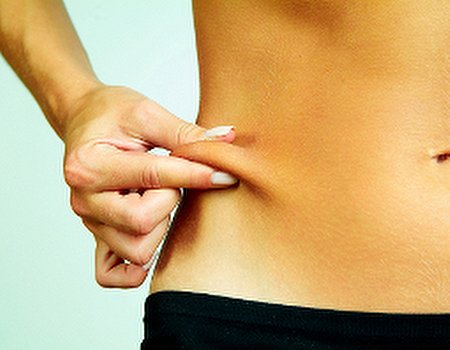 It's every woman's nightmare - you rummage in your wardrobe and dust off that little black dress, only to discover that you've put on a few pounds since you last wore it. Sound familiar? Don't leave yourself with a fashion dilemma this festive season – follow our top tips and you'll be the belle of the ball...
We recently shared some fantastic fitness advice from Justin Way at Pure Gym Edinburgh – and now we've got some brilliant nutrition tips for you to follow, too. Kate Butler is a nutritionist for Holland & Barrett, and certainly knows a thing or two about how to get a fabulous figure...
Don't skip breakfast
Eating a healthy breakfast means you are much more likely to avoid the mid-morning munchies. Putting off breakfast in the hope of saving some calories is bad news. It can increase the body's insulin response which in turn leads to an increase in fat storage and potential weight gain - the opposite of what you intended.
Get chewing
Wind and bloating are signs that you are not digesting your food sufficiently. The first stage of digestion begins in the mouth and involves chewing your food properly. Aim to have reduced your mouthful to liquid mush before swallowing. And don't get into the habit of bolting your food down; relax and take time to eat.
Don't eat too late
Late night eating is a recipe for weight gain as the body stores more food during sleep when the metabolic rate naturally slows down.
Opt for low calorie mixers
Alcohol weakens the liver which is one of the most important organs for fat metabolism. Beer and wine are also high in sugar, whilst all alcohol generally stimulates your appetite.
Introduce more exercise to your daily routine
Exercise doesn't have to mean hitting the gym at 5 am. Increase your daily activity levels by taking the stairs at work or walking to a sandwich bar further away in your work lunch break. Exercise helps with digestive health, supporting the movement of food through your digestive system.
Make good use of weight management products
Ready to start slimming in time to turn heads at that Christmas party? Everyone needs a helping hand from time to time. Kate recommends using weight management products to give yourself a weight loss boost.
Holland & Barrett Charcoal Capsules – Popular with Sarah Harding, natural charcoal helps to support digestive health and beat bloating, streamlining your figure and putting an end to any discomfort. Phew!
Cho Yung Tea – Based on a 400 year old Chinese green tea blend, this tasty tea contains added herbs to support weight loss. Famous fans include Cheryl Cole, Gwyneth Paltrow and Victoria Beckham. Well, if it's good enough for them, it's good enough for us...
Chilli Pepper Thermo – Spice up your life with these weight loss-encouraging capsules. Containing cayenne pepper, dill, green tea, ginger and peppermint, Chilli Pepper Thermo will help to support you on your mission to lose those last few pounds – bringing that LBD moment just a little bit closer.
Serious about getting svelte? These weight loss management products are all available from Holland & Barrett (www.hollandandbarrett.com). Want more advice like this? We're afraid we can't offer you Kate – but we can find you a nutritionist near you to help you realise those slimming goals.