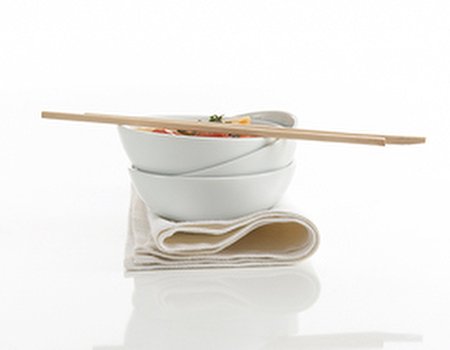 Did you take a proper lunch break today? According to recent research by Aviva UK Health, pressure in the workplace means almost a third of employees are more likely to be found crunching numbers at lunchtime than crunching salad. Come on, guys, we know spreadsheets are important - but so are sandwiches...
The statistics revealed by Aviva are really quite alarming. Their research shows that a quarter of workers will only take a lunch break if they feel their workload allows it, while 13% skip lunch at work altogether. This is in contrast to 19% who overeat at work, due to stress or a lack of nutritious food. Over 38% of employers who offer food do not provide healthy options – placing their employees in a difficult position health-wise.
Luckily, it's not all doom and gloom. Aviva's forthcoming report shows that 43% of workers are encouraged to take a break by bosses who recognise the importance of a good work/life balance. After all, it's not just eating that boosts your energy and improves the afternoon's productivity – taking some time to relax or to go for a short walk can help to clear your mind and encourage concentration. Plus, having your lunch break outside the office has the added bonus that you won't be constantly picking crumbs off your keyboard...
Dr Doug Wright, Head of Clinical Development at Aviva, says: 'Employers can help by offering healthy food options to support and encourage their staff to eat well, and by removing those barriers that still exist to taking a proper lunch break. Employees too need to break the habit of skipping lunch or eating at their desks. A cultural shift in the workplace towards proper lunch breaks will improve overall employee wellbeing as well as productivity.'
The helpful people at Aviva have produced a guide to healthy lunches to inspire those who are fed up with putting meetings before meals – you can download it at www.aviva.co.uk/healthoftheworkplace. For another tasty lunch idea that will cheer you up between emails, why not check out our copywriter Mel's simple recipe for baba ganoush.