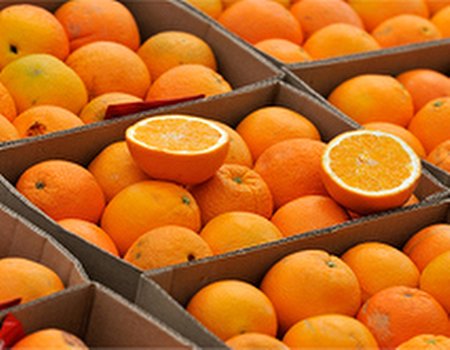 All clogged up? If you feel bloated and drained of energy it could be time to give your body a break.
Poor digestion caused by factors such as stress and unhealthy diet can leave vital organs such as the liver, stomach and colon unable to function at an optimum level – meaning that you are left feeling less than 100%. Luckily, we've got some tips to help you cleanse your system and kick start a healthy lifestyle. We don't believe in making things complicated, so our advice should all be nice and easy to digest...
Vitamin C
Vitamin C is an important antioxidant that can help prevent against stress and maintain a healthy immune system. It's also great for detoxing, as it neutralises pollutants and protects against free radicals. Can't face another glass of orange juice? Broccoli, strawberries, cauliflower and brussel sprouts are all rich in vitamin C too, so next time you're in the supermarket make sure you load up on fresh fruit and veg.
FibreDetox
Available from www.betteryou.uk.com, FibreDetox is a herbal formulation designed to cleanse the body of all those nasty toxins. FibreDetox contains psyllium husk, vitamin C, riboflavin, calcium, magnesium and potassium – all of which help to keep your body nice and healthy. And the good news is it's tasty, too – just mix with water for an apple-flavoured drink.
NOSH Detox
Sometimes a good detox is exactly what you need to get your system in good working order. The Wahanda Tasters love NOSH, a detox programme that's delivered to your doorstep for ultimate convenience. This detox will rehydrate the body and eliminate toxins, leaving you feeling energised, refreshed and glowing. Not got the time for a full detox? Try NOSH's weekend programme for a quick fix that will have you bright-eyed and bushy-tailed come Monday morning.
Colonic hydrotherapy
It may not be the most glamorous of treatments, but many people swear by colonic hydrotherapy for keeping their digestive system healthy. During treatment, purified water is used to flush out toxins from the colon, leaving you feeling nice and cleansed. Intimidated by the idea of colonic hydrotherapy? Why not try colonic massage therapy for a less invasive way to give your gut a spring clean.
Inspired by our tips? Follow your gut feeling and check out our nutritional treatments page to find out where you can get expert advice near you.