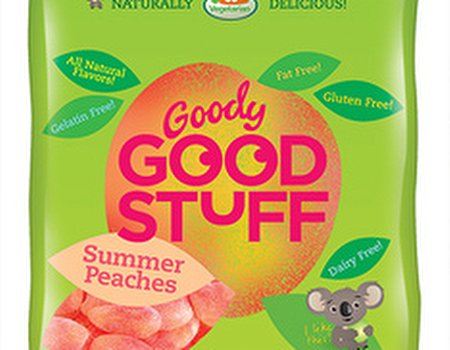 At Wahanda, we've got a bit of a sweet tooth. Snacking on carrot sticks is all well and good, but occasionally we get that overwhelming craving for something a bit more indulgent.
Luckily for us, giving in to a sweet treat no longer needs to lead to endless guilt. We've just discovered Goody Good Stuff, a range of all-natural sweets with no added nasties. Haribo is now a thing of the past...
This impressive range of sweets is suitable for absolutely everybody – even those who gave up trying to find sweets suitable for their diet long ago. Vegetarian? Vegan? Lactose intolerant? Following a halal or kosher diet? Allergic to nuts? Goody Good Stuff have a bag of sweets to suit you, meaning that you no longer have to look on enviously as friends chomp their way through pick 'n' mix at the cinema.
Mums who worry about what their children eat will be glad to know that there's not an E number in sight when it comes to Goody Good Stuff. These natural, gelatine-free sweets also come in a variety of different flavours, so there's something to suit even the fussiest of eaters.
The Wahanda Tasters recently got their sticky mitts on some of these sweets, and the resounding favourites were the Summer Peaches. It took a little while to get used to the texture of the sweets, which is different to ordinary gummies as a result of the lack of gelatine – but we were soon happily munching away on the Strawberry Cream and Cola Breeze sweets. Move over, Percy Pig – you've got some competition...
Want to make life that little bit sweeter? You can find Goody Good Stuff sweets at Holland & Barrett, Amazon and www.goodygoodstuff.com. Sweets not enough to satisfy that craving? Check out our blog posts on moreish chilli chocolate sauce and scrumptious vegan cakes.