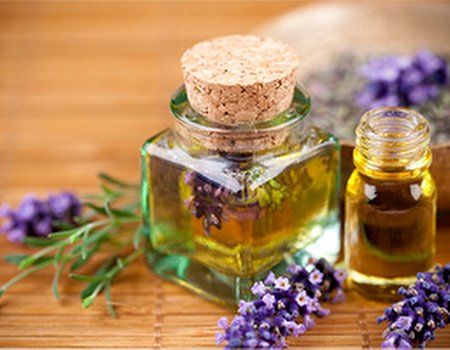 Lavender is renowned for its calming properties, but did you know that this beautiful bloom can also be used in cooking? Not many people realise that the health benefits of lavender can be gained quickly and easily through ingestion – and it tastes pretty good, too.
But hold on – before you go running to the flowerbed for a quick snack, make sure you read all of our useful culinary tips. When using dried lavender, it's important to make sure that you have flowers sold especially for food purposes, as these will be nice and pure and safe for consumption. It's also a good idea to remember that these fragrant flowers are pretty potent – so a little really does go a long way.
Considered a member of the mint family, lavender has been used for centuries to treat insomnia, anxiety, stress, fatigue, headaches and digestive problems. Think you could benefit from some flower power? Here are our suggestions on how best to use lavender in the kitchen:
Tea time
We're huge fans of tea and love all of the different herbal varieties that are available in the supermarkets – but sometimes the best brew is the simplest. Dispense with soggy tea bags and try adding some hot water to a teaspoon of dried lavender flowers for a really calming cuppa. Just remember to strain it before drinking – no one wants lavender buds in their teeth.
Super salads
Don't fancy dried lavender? If you want to use fresh lavender blooms in your food, why not sprinkle over salads for an interesting side or starter. Not only will these purple petals give fantastic flavour to your dish, but they'll add a lovely splash of colour, too.
Dress to impress
Another way of incorporating lavender into salads is to add it to the dressing. Try combining oil and vinegar and stirring in some dried buds along with mixed herbs for a treat that'll really tempt your taste buds.
Mouthwatering meat
Planning a barbecue? Why not use dried lavender as an unusual rub or marinade to impress your guests. You could also try adding the flowers to the coals for extra fragrance.
The big dipper
For a simple starter that's perfect for summer evenings, try dipping fresh bread in homemade lavender vinegar. We're dribbling just thinking about it...
Want to reap the benefits of lavender, but don't fancy adding it to your food? Go on, treat yourself to a relaxing aromatherapy massage.