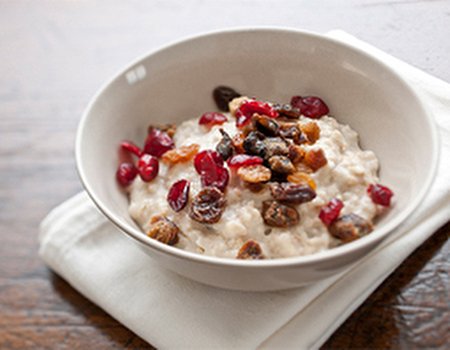 We can think of three bears and one little fair-haired girl who will probably be very excited to learn that the 10th October is World Porridge Day. Established by Scottish-based charity Mary's Meals (www.marysmeals.org.uk), the day celebrates Scotland's traditional national dish, as well as raising awareness about the importance of school meals in poor countries. Sounds like a fantastic idea to us...
Mary's Meals works in 16 of the world's poorest countries, providing thousands of hungry children with nutritious school meals. A bowl of porridge - which for us is just a tasty breakfast - represents much more for these children, giving them the nutrients they need to grow, play and study. Unbelievably, a donation of just £6.15 can feed a child in Malawi for a year – meaning that you don't need to dig deep to help out.
We reckon World Porridge Day isn't just a valuable opportunity to help out those less fortunate – it's also a great chance to have a bit of fun with your food. Your parents may have told you as a child not to play with your food, but we disagree. Why not cook up a big pot of porridge and experiment with different toppings? Your imagination is your limit.
Of course, we'd like to point out that porridge is for life – not just for World Porridge Day. Oats contain protein, fibre, vitamin E, B vitamins and zinc – all of which can help to keep you healthy and boost your immune system. A bowl of porridge in the morning will also help to keep you feeling nice and full until lunch – so there'll be no more embarrassing stomach growls in important meetings.
Want to make sure that your lunch and dinner are as healthy as your breakfast? Check out our food blog for lots of tastebud tingling meal ideas, or find a nutritionist near you.