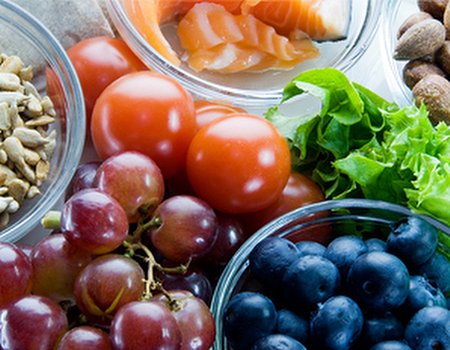 Most of us haven't given any thought to acids and alkalis since we had to learn chemistry at school. However, the latest diet craze to hit Hollywood will have you fishing out your old textbooks and brushing up on your rusty science in the hope of getting healthy and ditching some of those pounds.
The acid/alkaline diet is reportedly followed by celebrities such as Gwyneth Paltrow and Kate Moss, both of whom have enviable figures. Followers of the diet believe that many health problems are down to overindulgence in acidic foods, which upsets the balance of our naturally alkaline bodies – leaving us feeling more than a little under the weather.
Some of the health concerns that followers of the acid/alkaline diet believe are related to the digestion of acidic foods include:
Weight gain
Low energy
Poor digestion
Aches and pains
Nasal congestion
Frequent colds and flu
Anxiety, nervousness and irritability
Headaches
So which acidic foods should we be avoiding, and which alkaline foods can we include in our diets to rebalance our bodies' pH levels? Amongst the main culprits for causing hyperacidity are sugars, fats, yeasts, dairy and simple carbs – meaning it's goodbye to pizza, cake, bread, cheese, fatty meats and alcohol. Supermarket trolley looking a bit empty? Time to fill it up with fresh vegetables, salads, leafy greens, fish, nuts and seeds - all of which are nice and alkaline.
Reaching for the bananas? Although fresh fruit has many health benefits, it is also usually acidic as a result of its high natural sugar content. However, there are some exceptions – tomatoes, avocados, lemons, limes, grapefruit and watermelon can give you a fruit fix without upping your acid levels.
Although many maintain that the acid/alkaline diet has helped them to gain energy and improve their general health, others remain sceptical. Arguably the diet is unnecessarily extreme – simply incorporating more vegetables into meals may be sufficient to rebalance the body. Time to start eating those greens...
Feeling overwhelmed by different diet options? We can help you find great nutritional advice near you, and you can ask our experts your diet questions for more information.