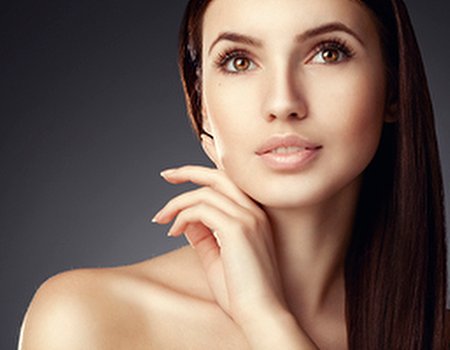 Turn your skincare routine inside out. Most of us have cupboards of products designed to help fight wrinkles and leave our complexions looking ravishingly radiant – but unfortunately, lotions and potions aren't always enough to keep those blemishes at bay. For truly time-defying skin, we reckon the best place to start is on the inside. After all, they do say you are what you eat...
Thanks to their antioxidant properties, pomegranates have long been recognised as a superfood. Eaten regularly, the jewel-like seeds of these fruits can help to protect the heart, fight osteoarthritis, lower blood pressure and lower cholesterol levels. As if that wasn't enough, scientists are now also hailing this fabulous fruit as the next big thing in anti-ageing. Sounds like it could be time to stock up...
Find pomegranates a bit too fiddly? Don't worry, so do we. Luckily, there's no need to struggle with the pesky pips in order to reap the anti-ageing benefits. A potent pomegranate extract, Pomanox, has been developed to make good skincare just that little bit easier. Available in capsule form and added to PomeGreat pomegranate juice drinks, Pomanox can easily be included in your diet – ready to start wrestling with those wrinkles.
So how does it work? Pomanox pomegranate extract contains antioxidants from the skin, pith and seeds of the fruit – making it pretty powerful stuff. According to a recent study, due to be published shortly, there is evidence that these antioxidants can help to slow down the deterioration of DNA. We don't know about you, but we're pretty excited...
Dr Streitenberger, Head of Research at Probeltebio, Spain, says: 'We get old because we fall apart, cell by cell. One way to look at ageing is to think of it as rusting or oxidizing, a damaging process.
'The free radicals that oxidize our body's molecules include fats, heavy metals and numerous other chemical compounds we breathe, eat or drink. If free radicals reach the DNA of our cells, the damage is cumulative and significant. Being able to guard against this process would be a significant breakthrough.'
Ready to start caring for your skin from the inside out? You can discover more about Pomanox at www.pomegreat.com. Alternatively, why not visit a nutritionist to discover which foods are best for encouraging a clear complexion.