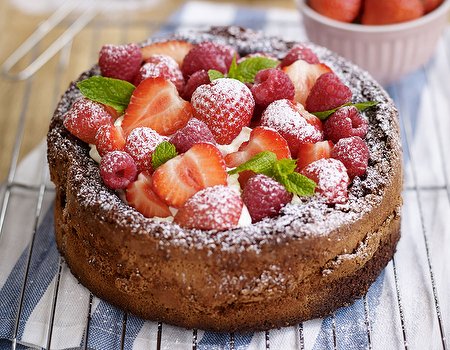 As The Great British Public falls under the spell of The Great British Bake Off once again, watching all that whisking, folding and tempering week on week is inspiring many of us to reach for the apron ourselves. And making us hungry. As our baking and consumption of sweet treats continues to increase, we thought we should test out a few healthy alternatives to classic bakes and say goodbye to our soggy bottoms. Want the muffin without the muffin top? Ready, set, bake!

Gluten Free Chocolate Cake with Sweet Eve Strawberries, from sweetevestrawberry.co.ukTV chef and author Sophie Michell says of this cake: "This is a classic recipe that is very easy and brilliant for people with or without wheat intolerances."

Serves: 8-10

You will need:

250g unsalted butter (diced)
250g dark...
Read full entry