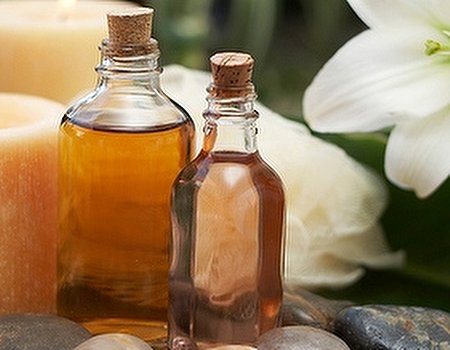 The trend for natural/organic products in spas is big but what does it really mean when these words are used to market products and does it automatically mean the products are eco-friendly?
There is considerable confusion in the market place and to fully understand why, it is important to go back to basics.
Natural Products
The word 'natural' means 'existing in or derived from nature, not made, caused by or processed by humankind' (Source Oxford English Dictionary) In terms of cosmetic ingredients this means vegetable oils, salt, sugar, honey, beeswax etc. but most other ingredients and often these too, have to be processed or at least be extracted before being suitable for use in cosmetics.
It is important to look at the processes used to obtain many of the naturally derived ingredients. Many use synthetic chemicals like solvents that are far from being environmentally friendly and can leave traces of the synthetics behind if not properly processed. The term naturally derived itself can be misleading for example: ingredients such as Sodium Lauryl Sulphate (SLS) which is produced from coconut can be classed as naturally derived but is not usually a popular ingredient with people who love natural products.
Preservatives
There is also much confusion by the consumer over the need and use of preservatives. Parabens have generally been discarded due to negative press, although most cosmetic scientists still consider them safe. They have been replaced by preservatives such as benzoic acid and benzyl alcohol (both accepted by the organic certifying companies Ecocert, Soil Association and USDA). These are synthetically produced chemicals but it is important to remember that many products do need preservatives in order to be safe, especially in spas.
Bacteria love moisture, warmth and nutrients in order to grow and spas have all these in abundance, with natural ingredients providing excellent nutrients. Any product that contains water, so all creams, lotions and gels, need some kind of preservative system.
Examples of natural preservatives are essential oils, grapefruit seed extract, honeysuckle extract and denatured alcohol. However the use of alcohol can present problems since the denaturing process often uses synthetic chemicals and also high levels are usually needed in creams to be effective which is not great for dry, sensitive skins. The same is true of essential oils! Honeysuckle and grapefruit seed extract are considered natural but by themselves are rarely strong enough to prevent bacterias and moulds growing at room temperature.
How safe are products?
So how do you know if a product is safe? It is up to the product company to satisfy you that it carries out all the necessary legal safety checks, which include formulation stability, packaging compatibility and microbiological preservative efficacy tests. Furthermore safe levels of ingredients must be used and signed safe by an approved authorised cosmetic chemist or toxicologist. Always remember natural ingredients can be toxic too!
How do you decide whether a product line is eco-friendly? There are so many issues to look at beyond just the ingredients. There are the manufacturing processes involved in producing both the packaging and the ingredients, the transportation of these and the product houses' own company carbon footprint.
So how do you make the decision on which product line to use?
Ask product houses questions on all these issues. It is becoming more important than ever to ensure we are not being misled by the marketing claims and remember there is no legal definition linked to the use of the word 'natural' on a product.
Find out more about Aromatherapy Associates