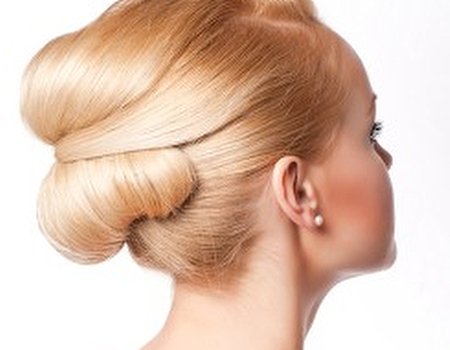 We're all familiar with Cheryl Cole's infamous hair extensions, but if wish to vamp up your mane and don't fancy committing to a full-on weave, there is a new trend in town: the clip in hair piece.
If you're fed up of your dull winter locks, give your hair an instant party update with a faux fringe or chunky plait for a stylish new look.
As seen on the celebs on the red carpet, including Jessica Alba who sported a clip in faux bun over her naturally short hairdo, and Jessica Simpson who's been snapped with a part time ponytail, you can transform your ordinary day time look in minutes- without all the fuss of chopping those locks.
Luke Hersheson, leading catwalk and hairstylist to the stars (as well as the man behind the styling genius of Hershesons Blow Dry Bars), thinks that's what's great about this trend: it's commitment free.
"The minute we took away scissors," he explained, "there was no intimidation factor...It's just fun".The fact that the style is not permanent means that clients can really let their hair down, so to speak.
Anetis Cobella, owner of the prestigious Cobella salon in Kensington recognises that customers want "something for the weekend"; something with a difference that is bold, daring and new. Cobella describes how Customers flock every Friday to his salon, in search of 'one night only catwalk glamour'- if only to return to their safe, yet perhaps duller dos come Monday.
Dubbed his, "salonistas" Hersheson sees the shift as becoming more about styling, and less about haircuts due to the fact it enables immediate adoption of beauty and fashion trends.
As whilst it may be a far cry from our usual trim, cut and blow dry, the increasing influence of celebs and catwalk models alike means we want what they're having- and fast.
So why wait for your hair to grow, when you can have a swishy ponytail like Kate Beckinsale, or a classic red carpet bun like Sarah Jessica Parker in a few minutes? Perhaps you want to try out a slightly more high- fashion and edgy look reminiscent of the sharp "winges" Luke used on the catwalk for Preen spring/summer 2011, or you may go Ga-Ga for a fun and outlandish bow.
Whatever your choice, check out the styling services at our listed hair salons nationwide or have a look at hershesons.com for the latest on- trend clip in pieces for fun, funky hair- even if it is only for the weekend...