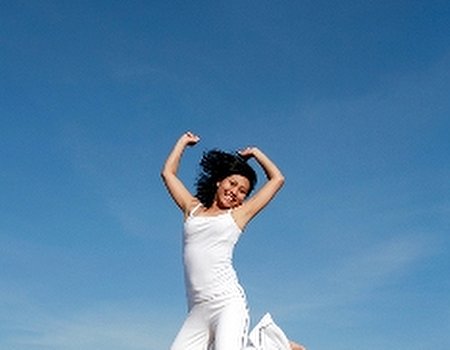 New research has found that those who exercise regularly are less likely to suffer from depression.
However, exercising at work won't cut it – such as digging up roads or heavy lifting - as research has found you will only get happy when exercising in your own spare time. So whether you spend your days in a sit-down 9 till 5 office job, or as a physically active labourer it doesn't make a difference.
The study, carried out by the institute of Psychiatry at Kings College London found that those who took part in regular physical activity were less likely to have symptoms of depression.
Those who do not regularly exercise are twice as likely to suffer from symptoms of depression than the most active individuals, according to lead researcher Dr Samuel Harvey. The report revealed that it doesn't matter whether it's light or intense exercise, as long as it is part of your leisure time.
The findings, now published in the British Journal of Psychiatry, linked the importance of non-work related exercise to the social benefits such as increased numbers of friends and social support.
While exercising as part of your day may keep you fit, it does not help improve your state of mental health. So for happiness all round, a healthy looking body and a healthy mind the best way is to enjoy your exercise and get away from the office, wherever that may be. Find an activity to suit you at one of our many fitness centres and gyms and get happy…