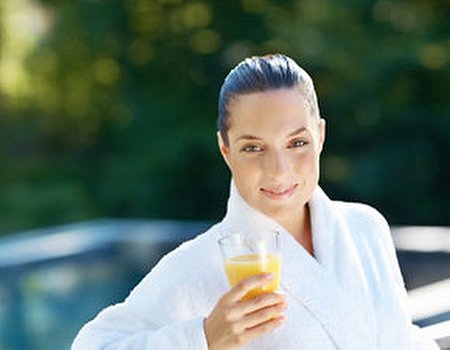 Duration: Three to six weeks depending on time available
Suitability: Not suitable in pregnancy, breast feeding and if taking prescribed medication
Objective: To improve liver detoxification, elimination of cholesterol and better fat-handling
You will need:
Milk Thistle (Available form Health Food Shops or buy mail order Milk Thistle 200 from Nutri Ltd tel.0800 212 742)
Multi Liver formula (from Nutri as above) or a strong Vitamin B complex from Health Food Shops
Dig Drops (from Specialist Herbal Supplies tel.01273 415000) or a Digestive Bitter formulation available from Health Food Shop
Cold pressed Olive oil and fresh pink grapefruit for the flush
The program:
Remove from the diet all processed, refined and sugar laden foods. Avoid alcohol, coffee, black tea, margarine, fried foods, and oils which are not cold pressed and kept in dark bottles
Eat unprocessed grains (such as brown rice, quinoa, millet, porridge oats and pearl barley); nuts (i.e. Brazil nuts, almonds, hazel nuts, walnuts etc. – not peanuts and cashew nuts-); seeds (i.e. pumpkin, sesame, sunflower etc.); pulses (i.e. lentils, chick peas, beans, etc.); lean meat (i.e. chicken, turkey, lean beef, etc. – preferably organic and no more than 4 times a week); Fish (oily fish are best but due to sea pollution levels should be restricted to twice a week); Unlimited vegetable (i.e. cabbage, etc. – avoid frying and white flesh potatoes)
Take x4/day of the Milk Thistle 200. To support overall liver function
Take x3/day of the Multi Liver Formula. To provide nutritional support for the liver detox pathways
Before each meal take 15/30 drops (depending on your size) of the Dig Drops in water. To improve the overall digestive function of the liver
On week 2, 4 and 6 of the cleanse do liver flush by drinking every morning 4/6 (depending on your size) tablespoons of cold pressed Olive oil blended with the juice of a fresh pink grapefruit. This must be taken on an empty stomach. Avoid food for one hour after. The grapefruit will make the oil watery and palatable to drink. You can also add a pinch of cayenne pepper or some root ginger and molasses to taste. Use a blender for best results to increase bile production and cholesterol elimination.