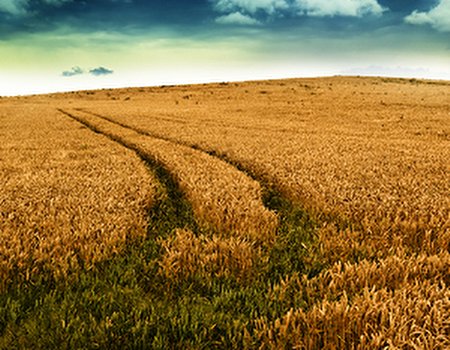 If you are suffering from diarrhoea and severe abdominal pain and have consulted your GP or a specialist recently, the chance is he will have suggested food intolerance as a possible cause and mentioned gluten as a common offender.
Gluten intolerance and coeliac disease is on the increase. In fact, a recently published study identified gluten intolerance as 4 times more common now than it was in 1950. However, if you are suffering from more diffuse symptoms such as abdominal bloating, constipation, headaches, stiffness, fatigue, etc. it is very unlikely that a medical professional has ever mentioned gluten as the possible cause. In fact, for the average sufferer it takes 12 years for gluten intolerance to be discovered because symptoms will not be obvious at first.
What is wrong with gluten?
Gluten is a protein found in barley; rye; wheat and wheat-derived grains such as spelt, kamut etc. It is a difficult protein to digest because it is sticky which makes it difficult for the digestive enzymes to penetrate, but it has the remarkable property of making bread and pastry doughy: a quality which sells and favours the culture of high gluten hybrids. Consequently, our gluten consumption over the last 100 years has increased considerably while our fibre consumption has greatly reduced, altering gut flora and making the digestive track lining more sensitive and vulnerable to abnormal immune reactions to gluten.
It would appear that weaning and infant nutrition also plays a part and that introducing too much gluten too soon (before 3 months) or too late (after 7 months) may also contribute to the development of intolerance.
Coeliac versus gluten intolerance
Coeliac is a medically identified disease (blood test). It is the result of a severe intolerance to gluten leading to damaged/inflamed intestinal lining. It leads to mal-absorption and acute deficiencies. It is usually accompanied by symptoms of diarrhoea but not always. In 95% of cases a complete recovery is made by strict elimination of gluten from the diet. A coeliac disease diagnosis will give access to gluten-free specialist foods on prescription so it is worth asking to be tested if you suspect an intolerance to gluten.
A gluten intolerance leading to low grade systemic inflammation but not identifiable as coeliac is, however, possible and very often not considered. Yet symptoms such as chronic IBS symptoms; headaches; joint stiffness; fatigue; skin complains; PMT etc all improve when gluten is eliminated or even just reduced.
Gluten-free diet
The staples of a gluten-free diet are millet, quinoa, buckwheat, rice, amaranth, tapioca and gluten free oats that have been grown and milled away from gluten rich grains.
Gluten detoxification
Any food intolerance will create free-radicals, inflammation and increased toxic burden. It is helpful to assist the process of gluten detoxification with bowel, digestive and liver support such as:
A diet rich in anti-oxidants (fruits, vegetables, "super foods", etc.)
A reduction in alcohol and caffeine
An increase in fibre (flax, pulses etc.)
A course of a strong probiotic supplement (e.g. http://www.nutrigold.co.uk/probiotics/pro-otic_mega.html )
A course of colonic irrigation
Together, those measures can rapidly make profound improvements to digestive comfort, sleep and energy levels, immune resistance and joint comfort.
If you feel you need a little help kick starting the process of cleaning up your body from gluten, consider a residential detox retreat. Cleansing for Life (www.cleansingforlife.co.uk) has now moved to a beautiful venue to the south of France and will start running retreats from the 5th of May 2012.