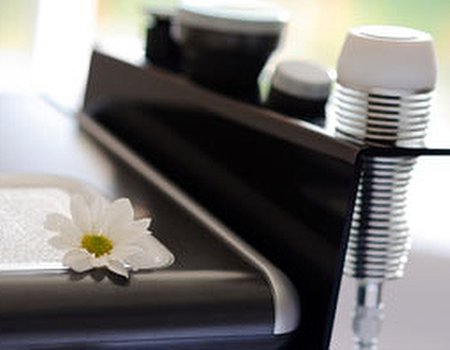 Over the past ten years, the beauty industry has moved at a marathon pace. New treatments and products promising instant, long lasting results have flooded the market and beautiful salons and spas have opened up all over the world. In many towns and cities, you would be hard pushed to find a busy high street where there was not a flourishing nail bar or an urban spa beauty salon offering anything from a lunch time facial to a full day experience.
However, the big question many clients find themselves asking is "How can we be certain a prospective therapist has been trained to the highest possible standard, and how can I be sure they are insured?"
Training
During the last twenty years, beauty therapy training has evolved from being a finishing school-style career choice for girls from middle class backgrounds to being one of the most popular job choices for women both young and old. Part of the allure is the chance to travel the world, with job opportunities on cruise liners to positions in some of the most prestigious and exclusive spas across the globe available for talented graduates.
This high demand has allowed many private beauty colleges and FE colleges to offer a wide variety of programmes, resulting in a range of different career paths and qualifications. Yet many people still underestimate the depth of knowledge needed to become a beauty therapist and know very little about the anatomical and physiological know-how that is required. How do you recognise which areas a therapist has been trained in and just how much they know about a particular treatment?
A good therapist will always show her qualifications on her business card, price list or website and some may even choose to display certificates on the salon wall. This is good practice and shows a therapist is proud of her achievements and is open about her qualifications. So what is best to look out for?
Qualifications
CIDESCO is the most prestigious and widely recognised beauty diploma in the world and CIDESCO certified aestheticians are considered the crème de la crème of the beauty industry. With over 200 schools offering certification worldwide, the qualification is acknowledged in 33 countries and highly valued by employers who are looking for high calibre therapists to deliver exceptional client care.
Other organisations such as the CIBTAC (Confederation of International Beauty Therapy And Cosmetology) and ITEC are also high achieving awarding bodies that focus on good depth of knowledge and high treatment standards. The VTCT (Vocational Training Charitable Trust) is also recognised as a provider of educational excellence and for over 45 years, they have been training beauty therapists and holistic therapists who are prepared to quite simply go that extra mile for clients.
How often have you visited a salon and felt like you are the outsider? This is a poor reflection of initial therapist training and stresses the importance of sturdy professional qualifications. NVQ qualifications now provide apprenticeship opportunities for therapists to train as they work. This is an ideal way for them to gain not only the vital hands on experience, but the people skills needed to build a regular client base and to treat clients from all walks of life.
There are many good awarding bodies, but there are unfortunately poor ones as well. With the high demand for beauty therapists, many short courses have appeared at places such as beauty wholesalers and suppliers offering students the promise of certificates which lead to insurance. In reality, how can a days waxing course possibly produce a safe and competent waxing therapist? In contrast, a NVQ student would spend six weeks building skills and competencies in order to carry out effective waxing services.
I am not saying that all short courses should be overlooked or that all teach to a low standard. I am however stressing the importance of good, solid industry recognised qualifications and experience when choosing your beauty therapist or desired salon.
Insurance
Regarding insurance, it is vital that you check that your therapist has insurance and is a member of a professional body. BABTAC is the most popular and established membership organisation and provides insurance for beauty therapists, nail technicians and massage therapists. BABTAC will not provide insurance for therapists unless they can provide proof of certification and relevant experience. To view listings of registered BABTAC therapists in your local area and to find out more information about BABTAC, visit babtac.com.
Other membership organisations include the FHT (Federation of Holistic Therapists) and Beauty Guild - both of these can be easily found online and are the primary insurance providers known within the industry. If you are unsure or have any concerns about your chosen therapist, do not be afraid to ask them about their professional membership. A well qualified and proud professional would have no qualms disclosing insurance details – in fact I am sure they would be delighted that you as a client wanted to take an interest. In the future armed with your information you should be able to make a good informed decision when making your choice and selecting a therapist that is right for you.