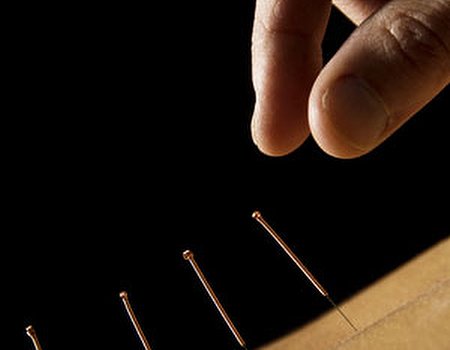 Evidence being presented this weekend at the largest UK acupuncture research forum, the ARRC Symposium, will highlight the benefits of acupuncture to reduce the severity and frequency of hot flushes in postmenopausal women.
The results of the Acuflash study, completed in 2009, conclude that acupuncture can contribute to a clinically relevant reduction in hot flushes and increased health-related quality of life. In the study, carried out by The National Research Center in Alternative and Complementary Medicine, University of Tromsø, Norway, women reported a reduction in frequency and intensity of hot flushes both by night and by day having used acupuncture for 12 weeks.
Hot flushes reduced by an average of 5.8 flushes per 24 hour period and the intensity of hot flushes decreased by 3.2 units amongst women receiving traditional acupuncture treatment. An improved sleep pattern was also reported.
Terje Alraek of the University of Tromso says: "After menopause, 10–20 per cent of all women have nearly intolerable hot flushes. The promising results of the Acuflash study suggest that acupuncture may be able to provide an alternative to long-term use of hormone replacement therapy."
Mark Bovey of the British Acupuncture Council says: "Our members have for many years successfully helped patients suffering from various menopausal symptoms. At a time when the body is undergoing numerous physical and emotional changes, an acupuncturists' approach of treating the individual, rather than the illness, can help smooth the transition, providing relief from symptoms as well as an improved sense of wellbeing. We are looking forward to seeing the results of the study presented in full at the ARRC symposium."
The ARRC symposium, taking place on 12th March is presented by the Acupuncture Research Resource Centre, the research arm of the British Acupuncture Council to discuss the latest research into acupuncture and is the only annual UK event dedicated to acupuncture research. It takes place in London on March 12th at Goodenough College, Bloomsbury. For further details contact The British Acupuncture Council.