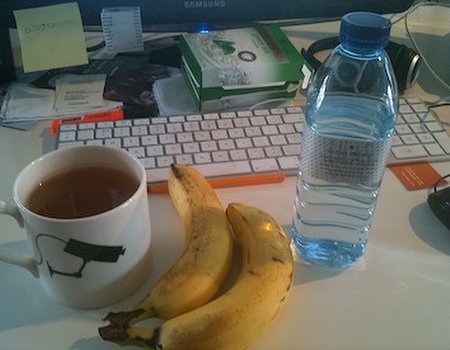 So the first week has ended and how do I feel? I feel like I have made decent progress, however need to push a lot harder....
I managed to go to the gym 4 times last week and burned off more than the target of 500 calories a session each time. This was made easier by the fact I was off work for 3 days celebrating my Dad's 60th birthday so had the time to go to the gym. I also had the motivation to go with my dad who has recently joined a gym, I must admit I would not have gone on Saturday if it was not for him dragging me with him!
On the food front things have been more difficult. Monday and Tuesday were fine as I was at work and eating set food so it was easy for me to both count and stick to 2,000 calories a day. However with Wednesday being my Dad's big day we had lunch out and I had no idea how many calories were in my goats cheese and roasted vegetable panini and it was also difficult to count the calories consumed for dinner as well which comprised of a no doubt unhealthy naan bread, curry and rice. Oops!
This week I need to make sure I make time for my 4 gym sessions as well as eating healthier and avoiding meals out. I need to drink more water and stick to the 2 cups of green tea a day. I had no alcohol last week but had a can of diet coke. Nobody's perfect!