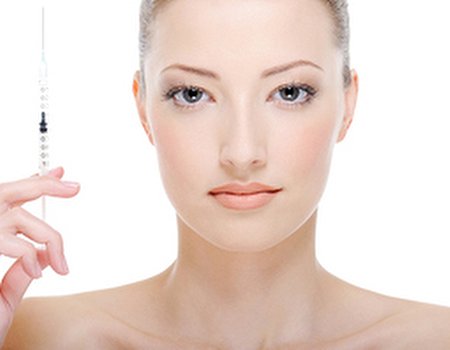 Prepare to lose those lines. Ever since it was first invented, the word 'Botox' has been bandied about regularly in the press, usually in association with celebrities (who range from wonderfully wrinkle-free to frighteningly frozen-faced). There's no denying that Botox is popular - but how much do you actually know about this procedure?
Dr Roberto Viel, anti-ageing expert and cosmetic specialist at the London Center for Aesthetic Surgery, sheds some light on Botox and some of its alternatives:
What face procedures are the most popular ones at the moment? And why do you think they're so popular?
Botox is still the most popular procedure for lines and wrinkles. Botulinum toxin injections are a preventative treatment to help reduce the appearance of wrinkles on the forehead, between the brows and around the eyes. When you smile or frown, this is a result of a nerve signal from your brain to your muscles causing them to move.
Botulinum toxin is a purified protein that blocks this signal from brain to the nerve endings. Injections are given to temporarily put the muscles to sleep for a period of three to six months, although the results can last longer with repeated treatments.
This freezing of the muscle is always temporary and can never be permanent so Botulinum toxin is sometimes called 'The Hibernation Treatment', as the muscle 'hibernates' for a few months. The aim is to break the habit of frowning and educate the patient in his or her facial movement so that one 'forgets' how to frown. Usually patients have several of these injections over a year or two, until the frowning habit is broken.
The positive benefits of botulinum toxin injections are that while the muscle is temporarily immobilized, the frown line is not being created or reinforced. Facial lines are caused by the repeated use of the facial muscles in a particular manner. Facial lines form wherever we frown, squint or smile. Some people have a distinctive facial habit – raising eyebrows, using one side of the face more than the other and they will in time see a set of facial lines appear which reflect this individual habit.
I also offer Actistem and PRP (vampire therapy) for all over rejuvenation results. For more extreme cases there is also the MAC's lift. A subtle facelift with fat transfer, this is a great procedure, as it avoids the wind tunnel look and gives natural results (putting volume back into the face.)
Are the more natural treatments (such as vampire therapy, facelift etc) the new 'Botox'? Do you think people will prefer them to Botox injections?
The facial rejuvenation methods I offer use new techniques to help rejuvenate skin and regenerate the facial tissue, resulting in a smoother, more youthful-looking appearance
As we age, our faces begin to show the effects of gravity, sun exposure and years of facial muscle movement, such as smiling, chewing and squinting. The underlying tissues that keep our skin looking youthful and plumped up begin to break down, often leaving laugh lines, smile lines, crow's feet or facial creases over the areas where this muscle movement occurs.
Vampire therapy and Actistem work by activating the natural stem cells that exist in the facial tissue and stimulate your own skin cells to produce collagen and elastin and therefore rejuvenate the skin.
These improve the appearance of the skin's texture. It will help to fill out deep facial wrinkles, creases and furrows, and will improve the appearance of sunken cheeks, skin depressions and some types of scars. For patients wanting more rejuvenation on their face, these treatments work extremely well alongside lipo-fixing (fat injections to the face).
The facial rejuvenation treatment is recommended twice a year to keep up maintenance and can be carried out in conjunction with the fat harvest procedure. For more information & prices on this procedure, please ask at reception.
How old is old enough to have Botox? We read about celebs in their 20's getting it done - aren't they too young?
Everyone is different and so requires different treatment accordingly. Botox is preventative, so can be used from late 20's/early 30's if required
Baby Botox vs Botox? Is there any point in having Baby Botox? Is that what you'd recommend to women in their 20's?
There is no such thing in my mind as Baby Botox, as Botox practitioners should administer Botox to the level required for the individual patient.
Do you believe in expensive lotions and potions that promise to bust wrinkles?
The skin is designed not to let anything through, so though some creams do help by invigorating or softening, the actual results are very limited. I think skin serums are generally better than creams, as serums hold far more moisture.
How much has the use of Botox risen since this time last year?
Botox is always popular - rising by around 15% on average per year at the London Center of Aesthetic Surgery (LCAS). Once people have tried it and seen the results they always come back and this has a knock on effect with friends etc.
Ready to wipe out those wrinkles? Head to the London Center of Aesthetic Surgery, or check out our cosmetic injectables page to find clinics offering Botox near you.