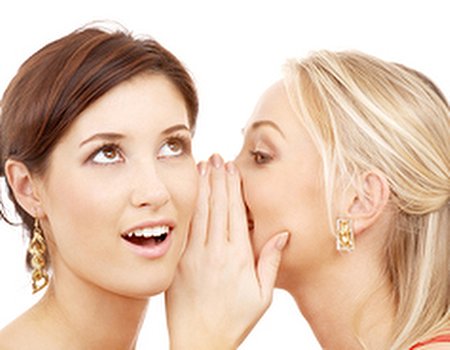 Time to head over to the water cooler, everyone - it looks like a bit of gossiping can help to keep you nice and healthy. Best get sharing those juicy stories...
According to recent research by the British Psychological Society, having a bit of a natter about other people can have all sorts of physical and mental benefits. Getting together to swap gossip not only encourages bonding between people, but it can also help to reduce stress levels, boost mood and even give our facial muscles a workout. What's not to love?
Of course, whilst gossiping encourages us to relax and to release positive hormones such as serotonin, it can also have a negative effect if gone about in the wrong way. Malicious or spiteful gossiping, or the spreading of false rumours, can lead to both teller and listener feeling uncomfortable and even anxious – not the result they were hoping for.
With gossip now available online via social networks, rather than being restricted to face-to-face encounters, it's easier than ever to enjoy a feel good fix with your friends. However, telling tales isn't the only way to release those happy hormones – so if you're feeling angelic, why not try heading to the gym instead?
Stress levels too high to be brought down by a game of Chinese Whispers? Browse our stress management page, or have a look at all of our counselling and coaching treatments to help you feel less frazzled.