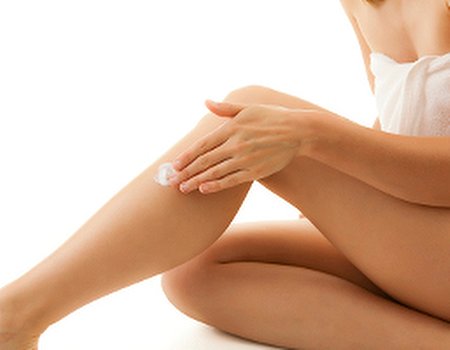 At Wahanda, we're always encouraging you to look after yourselves, whether it's through regular exercise, a healthy diet or meditation to keep your mind in tip top condition. However, it's hard to always know exactly what's round the corner – which is why we think it's pretty vital to plan for the unexpected, too.
What would you do if someone you knew fainted, hyperventilated or started to choke? A recent survey by Acriflex Cooling Gel revealed that 25% of people would attempt to administer first aid, despite having no training – a pretty astonishing statistic.
Faking can be good in the right place (we love a bit of a spray tan) but when it comes to first aid, you'll be a lot more use if you really know what you're doing. Follow this simple advice from Acriflex and make sure you know how to look after yourself, your family and your friends. After all, it's better to be safe than sorry...
Your partner has stood on your hair straighteners
Faker: Would you apply ice, butter or some sort of grease to the burn?
Reality: If so, you are firmly in the first aid faker camp. Butter can prevent your skin from healing properly and ice can cause frostbite, damaging the skin even more. You should seek to cool the area as quickly as possible – running it under cool water for about 10 minutes before applying an antiseptic to ward off infection. Alternatively, make sure your first aid cabinet has a specifically developed product like Acriflex Cooling Gel which will quickly ease the inflammation, protect against infection and support your skin's healing process.
Remember, you must never ignore a serious burn: if it's larger than a postage stamp or has penetrated beyond the first layer of skin you should always seek medical advice.
Your friend is having a panic attack and is hyperventilating
Faker: There are a lot of reasons why we hyperventilate (breathe fast). In no case is a paper bag indicated as proper treatment.
Reality: When administering first aid you should encourage the victim to breathe slowly and deeply. One trick is to have the victim hold his or her breath for as long as possible, then exhale and hold another breath. Repeat this exercise until he or she begins to relax. If the victim is complaining of chest pain that doesn't go away, especially with a history of heart disease, call 999.
Your colleague has skipped lunch and has fainted
Faker: A first aid faker would encourage the fainter to put their head between their legs.
Reality: In fact, the best course of action is to get them to put their legs in the air to allow the blood to flow to the brain. If there is a danger of concussion, dismiss the myth that the victim cannot sleep. A nap is fine, as long as they seek medical attention afterwards – just in case!
Your friend has dislocated his shoulder whilst playing tennis
Faker: You might be tempted to pop his dislocated bone back into its socket. However, this is just the thing you see in movies!
Reality: Forcing the shoulder back may cause further injury and definitely lots of pain. Instead support the arm in the most comfortable position and, using a sling, immobilise the arm. You should then take your friend to the nearest hospital for treatment.
Your gym buddy sprains her ankle
Faker: Applying heat, such as a hot towel, hot water bottle or heat patch may seem like a comforting idea. In reality, it has the opposite effect, causing further swelling and can keep the injury from healing as quickly as it could.
Reality: Instead, apply a cold pack, or ice wrapped in a cloth, alternating it with 10 minutes applied, 10 minutes off. You could also try a muscle rub, such as Radian B Rub, priced £3.69 from www.chemistdirect.co.uk.
Someone starts to choke at your dinner table
Do you rush in with the Heimlich manoeuvre or give them a glass or water?
Reality: If they are coughing violently and can speak a little, then it is a partial blockage. You should encourage them to continue coughing to dislodge the object. Do not give them anything to drink, as the fluid will take up what little space is left for air to pass through. In most cases a partial blockage can be coughed out, but if it becomes a full blockage then the Heimlich manoeuvre may be necessary.
Want some more ideas on how to keep your loved ones fit and healthy this winter? Check out our fantastic 2 for 1 Christmas offers.