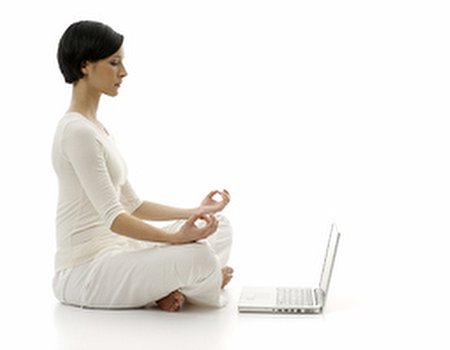 A big thank you to everyone who took part in today's Twitter Q&A session with Katy Young – you asked some brilliant questions and we really enjoyed reading Katy's replies. From skincare and nutrition to makeup and fitness, we think you'll agree that she really excelled herself – which is no mean feat when you only have 140 characters!
Weren't able to get online? Don't worry - you can still catch up on what happened on our Twitter page, or by searching for the hashtag #WahandaExpert. We've even pulled out a few questions for you to read here – take a look at Katy's responses and you'll be in for a beautiful weekend...
@3_martini_lunch: Should you eat before or after exercise?
Both - protein & carbs before, but high protein if it's just weights.The more intense the exercise the longer a gap before your workout. And do top up protein levels straight after to repair muscle as soon as you can - but avoid sugary sports drinks.
@miss_glassy: My skin is not great at the moment - will taking any kind of vitamins/supplements help?
If you take just one thing make it flax seed oil, especially during colder months. Hydrates, protects and soothes skin from the inside out.
@rubytrubes: I'm having a detox January and doing quite well. What treatment should I reward myself with at the end of the month?
Got to be a full body massage. Go on a recommendation if you can, but I love Aromatherapy Associates for a bit of pampering.
@flossiecrossie: I get little white spot like lumps. How do I get rid of these?
Sadly this is one for the experts - not pots of cream - my advice is to go to a reputable clinic or facialist - try Skinesis.
@coffeewithkate After a recent long illness my hair is looking dull & dry. What's the best way to revive my limp locks?
Do use pre-conditioners (more intense than post wash versions) & a good brazilian blow-dry (check formaldehyde levels).
Enjoyed reading Katy's tips? Before you log off for the evening, why not have a read of our latest Expert Panel blog, from clinical hypnotherapist Lisa Jackson. With Lisa's weight loss steps and Katy's beauty advice, you'll be all set...