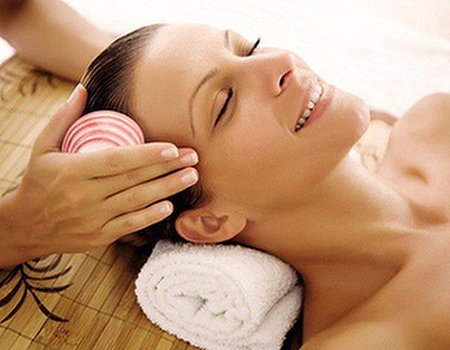 Fed up with winter and daydreaming of jetting off somewhere hot? We can't transport you to the Bahamas, but we can point you in the direction of a warming facial, designed to give you a gorgeous glow. Read on to discover more about our current favourite treatment, the lava shell therma facial – just what you need to keep you going until spring...
The spa
Currently the only day spa in Scotland to offer this exotic treatment, Aspen Holistic & Beauty Therapies specialises in the use of lava shells for beauty and wellbeing. Taking place in the luxurious surroundings of the Aspen boutique salon, a lava shell facial won't just help to improve your skin – it'll also leave you feeling blissed out and pretty reluctant to leave...
The treatment
Although their name sounds volcanic, the lava shells used in this relaxing treatment in fact have their roots in the sea. Recycled tiger clam shells from the South Pacific, they contain small sachets of sea minerals which naturally heat them up – making them ideal for use in the warming lava shell therma facial.
The treatment at Aspen begins with a soothing foot soak, incorporating Dead Sea Mineral Salts to help de-stress, detoxify and relax. This is then followed by the facial itself, which aims to nourish and replenish the skin, as well as firming and toning – leaving the complexion radiant and wrinkle-free.
In addition to the usual cleansing, toning and moisturising stages that you would expect during a facial, the lava shell therma facial involves a number of different relaxing and rejuvenating techniques. The Triple Lava Lift face massage has been specially designed to improve circulation, using drainage movements to reduce puffiness and clear the sinuses, whilst the eye mask and the scalp, neck and shoulder massages all help to release tension. Doesn't look like stress stands a chance...
What we thought
At Wahanda, we like to try before you buy – so we sent lovely Amanda along to Aspen to give the lava shell facial a go. It sounds as though she had a wonderful time...
Aspen therapies is set in the most amazing old stone building, beautifully decorated and maintained to the highest standard. This, along with a wonderful host, made my experience truly memorable.
The lava shell facial was a completely new concept to me. As a bit of a facial junkie I found it had much more impact than a typical facial, with better pressure from the lava shells and greater results - my skin was radiant for days! The lava shells are also used down the neck and on the shoulders, so the whole experience was thoroughly relaxing.
Cari was extremely informative about every stage of my treatment and its benefits, whilst making me feel constantly at ease. Anyone who loves their facials should not go without a lava shell facial from Aspen therapies!
Want to discover the benefits of the Aspen lava shell therma facial for yourself? Visit our Apsen Therapies page for contact details and to read more about the indulgent treatments on offer at the spa.