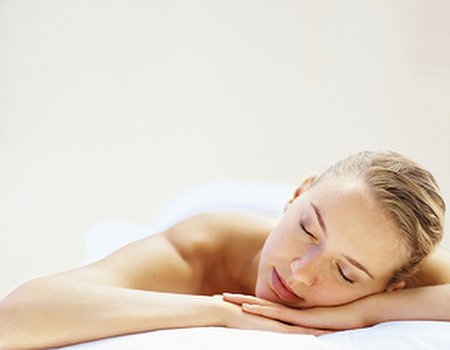 We may not realise it, but there are all sorts of daily activities which could be negatively affecting our health. Whether we eat poorly, rely on coffee to get us through the day or watch television just before trying to sleep, we are all working against our bodies in one way or another. Suffering from stress or from niggling aches and pains? It could be time to get yourself back into balance...
Having heard great things about kinesiology from members of the Wahanda community, I headed to Stepping Stones Natural Health Care to give it a go. Little did I know that I would soon be hooked...
The venue
A stone's throw from Clapham Junction station, Stepping Stones Natural Health Care is devoted to providing a range of different natural therapies. From reiki and reflexology to acupuncture and massage, the centre offers everything you need to get your body and mind back into tip top condition.
From the moment I walked through the door I felt reassured that I was in the hands of professionals. The staff at Stepping Stones are friendly and helpful, and the understated environment encourages wellbeing without being full of gimmicks. The treatment rooms are sparsely decorated but clean and fresh – and relaxing music really sets the scene for a calming experience.
The treatment
I wasn't entirely sure what to expect from kinesiology, having read a variety of different descriptions online. The session turned out to be a form of tailored lifestyle consultation, pinpointing areas that could be improved and outlining ways in which to address them. My therapist began by asking me questions about my general health, before discussing nutrition, sleep patterns and work habits. He was then able to make recommendations, from certain beneficial supplements to beneficial stretches and ways in which to encourage a better night's sleep.
As I suffer from bad aches and pains, the next stage of the session involved a full body massage. I lay down on the massage table and my therapist talked me through some breathing techniques for relaxation, as well as asking me to perform a simple visualisation. He then concentrated on massaging my upper back, arms and legs, which we had identified as problem areas.
During the massage, my therapist also used special techniques designed to extend shortened muscles (many of us have short muscles across the sternum from spending too much time hunched over at a desk) and to access hard to reach muscles, such as those underneath the shoulder blades. Needless to say, I became so relaxed that an hour flashed by in no time at all...
The result
I left Stepping Stones feeling physically much better than I had when I entered – and also on an emotional high. It was brilliant just to have somebody there who was willing to listen and to help me do the best that I can for my body and health.
Although the main focus of the session was on massage, I was pleased that it covered a variety of different aspects of lifestyle. The beauty of this therapy is that it really does seem to be tailored to personal needs – for example, if the therapist discovered during the initial consultation that nutrition was an area that needed to be worked on, they would devote more time to this discipline. Whatever the problem, kinesiology may not be a complete cure – but it can certainly help you to manage it.
There's no doubt about it - the folks at Stepping Stones are sure to be seeing more of me in the future. I shall certainly be returning to try kinesiology again, and I've got my eye on this great acupuncture deal - just the thing to tackle those pesky pains.