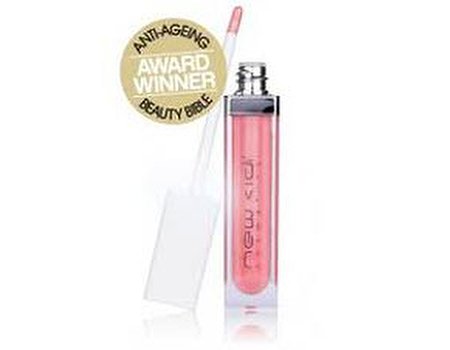 People may have been queuing all night to get their hands on the latest iPad, but here at Wahanda HQ we're much more excited about i-gloss. After all, when it comes to a showdown between makeup and gadgets, the makeup wins every time (just don't let our tech team hear you say that).
No, i-gloss isn't a strange new product from Apple – it's an innovative light-up lip gloss from popular beauty brand New CID. Available in an array of different colours and featuring a built in mirror and lights, it's designed for use on the go – making it ideal for commuters and party people alike.
In need of a new lip gloss and attracted to the light-up lid like a moth to a bulb, I decided to give i-gloss a go. My mission? To discover whether it was truly genius or just a clever gimmick...
The brand
New CID prides itself on selling professional quality beauty products in stylish packaging, catering for women who like their makeup bag to look as good as they do. With a range of face, cheek, eye and lip products, in addition to some stunning professional brushes, the brand has everything you need to create a myriad of different looks – just add a bit of imagination and you'll be good to go.
The product
In keeping with this season's pastel trend, I decided to try out i-gloss in Baby Doll – a fresh, pretty pink that's perfect for spring. No need to worry if pink isn't your thing, though - there are 11 different colours to choose from overall, so there's no need to stay confined to sugary shades if darker tones suit you better.
With New CID's trademark simple yet stylish packaging, the gloss made a pretty addition to my makeup bag. Even more exciting, however was being able to activate the inbuilt light by untwisting the lid – hours of fun waiting to happen, especially if you take it to the cinema.
As well as making your lips look pretty (and providing endless entertainment), i-gloss contains vitamin E to help keep the lips nourished, soft and perfectly plump. Fed up with chapped lips after the winter, I couldn't wait to slick some on...
The result
Thanks to its gel formula, the gloss glided on easily, giving subtle colour and shine without being too overpowering. Thankfully, it wasn't at all sticky or tacky to the touch as some lip glosses can be – good news for long-haired ladies who are fed up with getting their hair stuck to their lips.
I've got to admit, I've not yet found a huge amount of use for the light, although the mirror does come in handy. Nonetheless, the novelty lid does make me feel special every time I dig out the gloss – I like to think of it as the handbag equivalent of those bulbs you see around the mirrors in Hollywood dressing rooms.
Like the sound of i-gloss? To find out more about the wide range of products available from New CID, visit www.newcidcosmetics.com. We're eyeing up the i-blossom blusher with its clever stamp...
Don't feel confident doing your own makeup for special occasions? Panic not - there are plenty of makeup treatments available for those who are baffled by blusher and confused by concealer. Well go on, what are you waiting for? It could be time to unleash a whole new you...