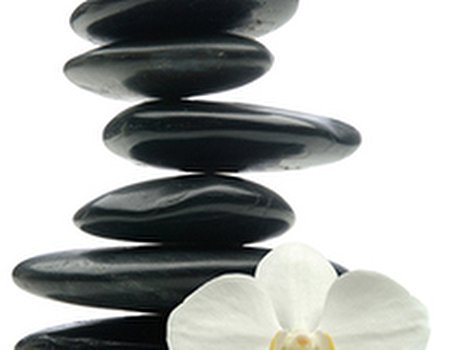 Whether we are working hard, moving house, sitting exams or simply have a to-do list a mile long, we can all find ourselves suffering from symptoms of stress. Luckily, there are plenty of things we can do to get us feeling nice and relaxed again – and massages have to be one of the most rewarding. Add aromatherapy oils and smooth, hot basalt stones into the mix and you'll feel like you're floating. Stress? What stress?
Having been a bit of a busy bee recently, I headed to the aptly named Therapy for some much needed me-time. As it turned out, I was in for a real treat...
The venue
Situated in East Dulwich, Therapy is a boutique salon offering a variety of spa-standard treatments. From lash tinting to manicures and indulgent massages, Therapy caters for a variety of different beauty and wellbeing needs – leaving clients feeling refreshed, inside and out.
On entering the salon, I was met by the calming scent of lavender – setting the scene for what was to be a very relaxing couple of hours. The decor in my private treatment room further added to the atmosphere of serenity with low-lighting, soothing music, candles and a small statue of the Buddha. I was feeling nice and serene even before the treatment began...
The treatment
Before my massage my friendly therapist, Nadia, asked me to soak my feet in a bowl of warm water. Whilst my toes were enjoying this treat, Nadia talked me through the different steps involved in the hour and a half long massage. She then dried my toes carefully, asked me to lie down on the massage table and told me to take three deep breaths to begin the relaxation process.
During the massage, Nadia isolated different sections of my body using towels and concentrated on them one at a time. She began with my feet, shins and the fronts of my thighs, before moving on to my arms and shoulders. I was then asked to turn over so that she could work her magic on the backs of my legs, in addition to my back and shoulders.
Having seen photographs of hot stone massages, many people assume that the stones are simply placed on the body in rows and left there. Although this does happen (I had stones placed on my stomach, on my forehead, under my back and even between my toes) the stones are also used as massage tools. Instead of using her hands to rub the fragrant oil into my skin, Nadia used smooth basalt stones which had been heated beforehand. The stones help to give a firm, deep massage, providing real relief for tense and aching muscles.
The result
I felt incredibly relaxed after the experience, partly because of the massage itself and partly because of the wonderful atmosphere of the treatment room. A bowl of essential oils had been placed under the massage table so that I could breathe in the fragrance when I was lying on my front, leaving me feeling extremely calm and soothed.
The most impressive thing about the massage was the effect it had on my muscles. I suffer from chronic pain, which means that for the last 8 months I have had ongoing aches in my arms, legs, back and neck. The hot stone massage helped to alleviate these, leaving me pain free for the whole of the rest of the afternoon.
Fed up with pesky pains? Or maybe you're just looking for some rest and relaxation to help get you back on track. Why not head to Therapy and prepare for an hour or so of utter bliss. I have to warn you though, you won't want to leave...