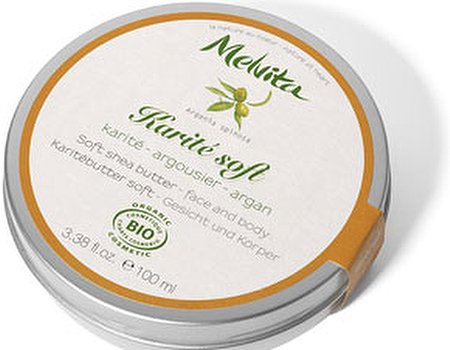 As you'll know if you've been keeping up to date with our blogs, Fairtrade Fortnight is currently in full swing. Designed to raise awareness of the importance of shopping ethically, the campaign encourages consumers to look for the Fairtrade logo – whether they're purchasing chocolate to eat on their lunch break or looking to overhaul their makeup bag. Naturally, as a fan of both chocolate and makeup, I think it's a brilliant idea...
In celebration of Fairtrade Fortnight and the campaign's valuable message, I swapped my usual skincare go-tos for a couple of Fairtrade certified products from French organic brand Melvita. And you know what? I'm not going to be switching back in a hurry...
The brand
I love brands that have real enthusiasm and knowledge behind them – so I was pretty impressed to learn that Melvita was founded by Bernard Chevilliat, a professional botanist and beekeeper. Bernard began the company in 1983, as a way in which to explore his fascination with the link between plants and beauty – and his dedication certainly paid off.
Today, Melvita has become a leading name in the natural and organic cosmetics industry and a fabulous example of a beauty brand with a conscience. Not only does the company produce some pretty special products – it also campaigns against animal testing, encourages environmental initiatives and develops long-standing relationships with growers in underprivileged parts of the world. Now that's exactly the sort of thing I like to hear...
The products
In order to treat my tired, dehydrated skin, I decided to try out a couple of Melvita's most nourishing skincare solutions – the Shea Soft face and body butter and the Argan Oil roll-on. Both sounded promising (shea butter and Argan oil are known for their potent moisturising properties) but little did I know quite how smitten I was to become with the products.
The French have a real knack for simple yet elegant packaging – and the Melvita products are no exception. The face and body butter is presented in an attractive metal tin, whilst the Argan oil comes in a neat little vial with a roller-ball. For me it's the body butter that wins the day, though – when you open it, it smells like Chocolate Orange! I've got to admit, it was love at first sniff.
The result
The body butter went on easily (it was much softer than I expected, and really luxurious to smoothe on to dry skin). I used it to soften up my dry heels and to nourish my cuticles, as well as in place of a moisturising body lotion. An all-rounder, the product looks lovely, smells lovely and does what it says on the tin – definitely a long-term beauty staple.
The Argan oil is easy to use thanks to its rollerball applicator, and helps to eliminate pesky dry patches in no time at all. I was particularly impressed by its versatility – this baby can be used on dry skin, chapped lips, nails and hair. Chuck it in your handbag and you'll never have a beauty dilemma again...
True to Fairtrade standards, both of these products are made in conjunction with Woman's Cooperatives in Africa, ensuring that workers and farmers receive a fair price for their skills and labour. To try the body butter and Argan oil out for yourself and help to support ethical trading, just visit www.melvita.co.uk.
Want to learn more about Fairtrade Fortnight and the brands who are getting involved? Read up on the initiative in our Fairtrade Fortnight blog and you'll become a much happier shopper.