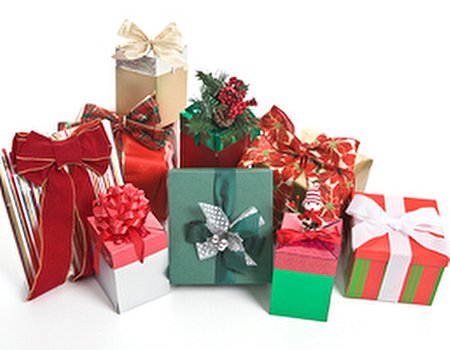 If Secret Santa makes you break out in a sweat, don't worry – you're not alone. A recent study by Psychologies Magazine has revealed that an incredible 9 out of 10 women feel anxious about giving gifts at Christmas. We reckon that's all the more reason to shop with Wahanda...
According to the survey, over 95% of women worry about whether their friends and family will like the gifts they've chosen, whilst a quarter are anxious about opening presents they don't like in front of others. We don't know about you - but we think that sounds like a pretty miserable way to spend Christmas.
If you could do without present-related stress this festive season (after all, cooking the turkey tends to be eventful enough), why not let us assist you with your last minute shopping. We can even help you find a relaxing treatment to help you recover afterwards – just the thing if you're feeling rather flustered.
For Christmas gift solutions the simple way, just head to our inspirational Christmas present page, where you'll be able to:
Choose great Christmas gifts for all the family
With plenty of great health, beauty and fitness deals up for grabs, we've got a spa experience to suit everyone, no matter how fussy they are. Use our clever gift finder to narrow down your search and instead of worrying that the recipient won't like it, you can hand over your surprise safe in the knowledge that it'll blow all their other presents right out of the water. Sorry, great grandma, but our spa treatments definitely trump your knitted socks...
Find relaxing spa treatments to help you de-stress
If choosing gifts and faking your best 'it's exactly what I wanted!' face are likely to take their toll, then it might be a good idea to have some pampering time lined up in January. For a little TLC to get you back on track in the New Year, why not treat yourself to one of the deals on our Christmas gift page or visit our hubs for great massage deals and offers on indulgent facials.
Drop a nice big hint
As far as we're concerned, the best thing about online shopping is that it's so incredibly easy to leave hints. All you need to do is accidentally leave your browser open on the page you're interested in (whoops!) and your other half is sure to get the message. Alternatively, forget being subtle and share your favourites via Facebook, Twitter, or email to really make a point.
Already sorted your Christmas shopping? Congratulations. We reckon it's time to pour yourself a glass of mulled wine, put your feet up and have a read of our blogs. From how to stay safe while skiing to an account of the eventful daily life of a massage therapist, we've got plenty to keep you entertained.