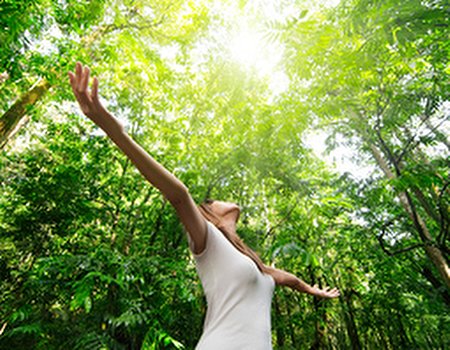 Did you know that it's Wahanda Feel Gorgeous week? To celebrate, we've got lots of treats lined up for you over the next seven days, from special spa breaks to fabulous fitness classes. With plenty of deals and offers and loads of expert advice, there's something on the site to suit everyone – so what are you waiting for? This week there's really no excuse not to feel gorgeous, inside and out...
Not sure where to start on your mission to feel fabulous? Wahanda holds the key to unlocking that gorgeous glow:
Exclusive 2 for 1 offers
We love health, beauty and wellbeing experiences - but we love them even more when they're great value for money. We've got nearly 200 different 2 for 1 deals for you to take advantage of this week, so why not grab a mate and treat yourself to a spot of pampering? If you're being super organised, you could even buy a voucher and set it aside for Christmas – after all, what better present could you give than the gift of feeling gorgeous?
Indulgent pampering events
Our luxury pampering events have proved so popular that they've sold out. If you were lucky enough to get your hands on a ticket, then you're in for a treat - we're really looking forward to meeting fellow wellbeing lovers and partying the night away.
Expert advice from our community
Our buzzing community page is a one stop shop for everything you need to know about health, fitness and beauty. Updated daily, our expert blogs bring you the latest wellbeing news, while customer reviews can help you judge whether a venue will be right for you. Got a niggling question that's on your mind? Why not ask the Wahanda community and see if they've got any bright ideas?
Ready to start feeling gorgeous? Head over to our Feel Gorgeous Week page to celebrate with us.