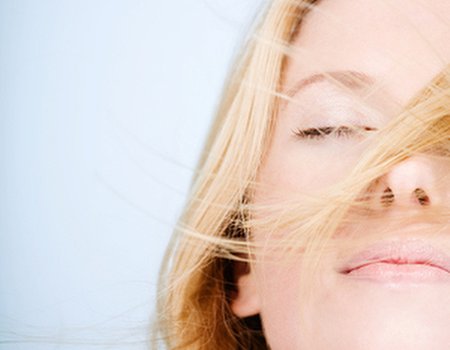 Are you overdoing it? At one time or another, all of us have experienced stress. Commuting, meeting office deadlines and balancing our personal lives can all result in fried circuits, meaning that it's easy to feel frazzled. Unfortunately, however, most people don't tend to do much about it – an oversight that often ends up leading to a bit of a meltdown.
We spend so much time rushing around that, sometimes, it takes someone else's experience to bring us back down to the ground and remind us we are only human. This week has seen the news that António Horta-Osório, chief executive of Lloyds Banking Group, will be returning to work after two months' leave. The reason for his absence? Stress. Looks like even the big cheeses aren't immune to pressure...
Horta-Osório's stress-related problems reportedly got so bad that, prior to his departure in November, he was unable to sleep for five days. Now, we may not be banking big shots, but we all know that stress can interfere with sleep – and Horta-Osório's experience can be seen as a warning to everyone.
So what exactly can we do to alleviate stress and put an end to sleepless nights? There's a great deal more to stress management than just not burning the candle at both ends. In order to stay relaxed, calm and perfectly in control, it's important to listen to your body. Identifying when you are feeling stressed and taking steps to deal with it will prevent you from burning out altogether – helping to keep you healthier and happier in the long run. Sounds pretty good to us...
Looking for some ideas on how to de-stress? Why not try some of these:
Set time aside to relax
For most of us, relaxation usually amounts to vegging out in front of the TV or browsing the internet. Unfortunately, neither of these activities gives your mind a proper chance to unwind. In order to really make the most of your spare time, schedule in an hour or so that you can use to focus entirely on yourself. Establishing a regular yoga or meditation routine will help to keep you calm when things are a bit hectic, and treating yourself to a massage or facial at the weekend will provide something to look forward to – even if you do have to get through those pesky meetings first.
Don't be afraid to say no
As much as we love it, there's no doubt that Christmas serves as a perfect reminder of just how easy it is to get stressed. Somehow, we have to suddenly juggle going to work not only with present buying, but also with food preparation, tree decoration and a social life that even Kate Moss would be proud of. Of course, socialising is good for your health – but occasionally, when that eighth invitation rolls in and you just want to hit the sack, it's ok to say no. Trust us - your body will thank you for it in the long run.
Exercise regularly
We all know that we should exercise regularly for the sake of our bodies – but did you know that physical activity is good for your mind, too? Not only does a good workout release feel-good endorphins, but it also improves blood flow to the brain – making sure that you get enough sugar and oxygen. If you're too pressed for time to go to the gym or for a run, why not try making small changes such as walking up the escalator or taking the stairs instead of the lift? After all, every little helps...
Talk about it
Ever heard the saying 'A problem shared is a problem halved'? We think those are pretty wise words. Often, just articulating what's on your mind can help you to approach things in a fresh way, as well as reminding you that you are not alone. If you feel close to overload, you could always visit a counsellor or life coach – they'll help you to take stock of things and get your life back on track.
Well, that's a fair bit to be getting on with – we don't know about you, but we'll be unrolling our yoga mats tonight and hiding the remote. Can't wait until then? In the meantime, why not have a browse of our stress management page for more advice and details of practitioners near you.