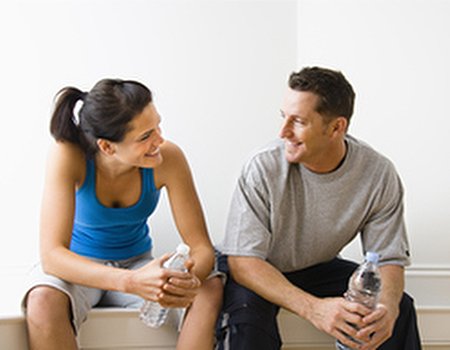 Get by with a little help from your friends. Research has shown that people who exercise with a fitness partner are more successful at maintaining a good routine and realising their goals.
Got a lazy bunch of mates? Don't worry, at Wahanda we're more than happy to be your new exercise buddies – and we've even got some great new deals to help you out. Just don't ring us up to whinge about your boyfriend...
We're helping people across the country to shed some pounds and get in shape with our health and fitness spotlight offers. Here are just some of the great cut-price offers that we have for you (after all, what are friends for?)
Brighton – Say goodbye to any wobbly bits with 67% off Further Fitness' 7 Day Fat Blast Program. Perfect for helping you to achieve the figure you want in a short space of time, these fat busting sessions will have you seaside types bikini ready in no time. We wish we lived by the beach...
Edinburgh – Staying fit gets serious in Scotland this week with our great value bootcamp deal. For just £12, you'll receive a month of unlimited sessions. You might find yourself aching a bit afterwards, but trust us – it'll be worth it!
Liverpool – Calling all Liverpudlians: you can now enjoy a week of Flab-e-los Powerplate treatments with our latest deal. These four ten-minute sessions will help fight the flab and leave your body nice and toned. Sounds good to us...
National – Don't live in one of the cities above? Don't worry, we're not going to leave you on your own. We're offering everyone in the UK 60% off a month's membership to Rosemary Conley's Online Slimming Club – so you can fit into your favourite jeans again.
Think you need more than just some friendly encouragement to keep you on track? Browse our personal training page to help you find the motivation you are looking for.