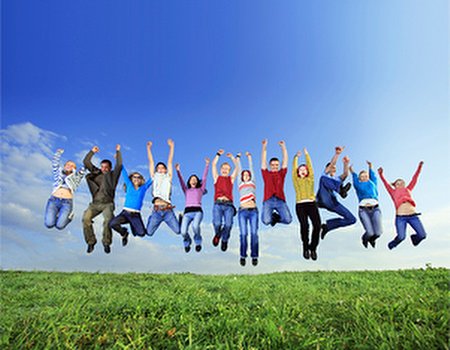 We don't like to blow our own trumpet, but...we're pretty proud of all the fantastic deals and offers that we've got on the site. With thousands of products, an impressive collection of spa breaks and some great daily spotlight offers, we've got all your health and beauty needs covered. We think we deserve a round of applause...
Fancy a whole new you? We'll have you healthy, happy and beautiful in no time. Here's how:
Over 4,000 offers
We've got so many wonderful offers on the site that you'd be there for years if you tried to count them. As well as our popular daily spotlight offers, we've got deals on all sorts of products, treatments and experiences - from acupressure and aerobics to zen swimming and Zumba. There's really no excuse not to fulfil your health and beauty resolutions...
Whether you like to stay within your comfort zone and relax with a traditional massage, or are looking to try something a bit more unusual like shamanic healing, we've got an option to suit you. Head over to our hair and beauty pages, scroll through our detox and fitness deals or simply browse our bestsellers for wellness that's kind to your wallet as well as your body.
Want to give someone a gift but can't decide whether they'd prefer a manicure or a session at a boot camp? Why not buy them one of our monetary vouchers and let them decide for themselves.
Lots of dated bookings
At Wahanda, we like things to be easy. Life's too short to waste time getting stressed – which is why we've made it really simple to book yourself a relaxing spa break. Just choose from one of the many luxurious venues on offer and use the calendar to select your preferred date. Then all you have to do is follow the instructions for booking, sit back and look forward to some well-deserved pampering.
Plenty of help and advice
Our community page is designed to help you keep up to date with everything that's going on in the world of health, beauty and fitness. From professional articles to customer reviews, we've got everything you need to get clued up on wellness. And we like to think our blogs make an entertaining read, too...
Got a question you want to ask? Fire away. Our growing community is full of experts and enthusiasts who will be willingly to provide you with some answers – because we believe that sharing is caring.
Right, we're going to (try to) go back to being modest again now. While we concentrate on doing that, why don't you check out our Wahandies winners for more of the best?