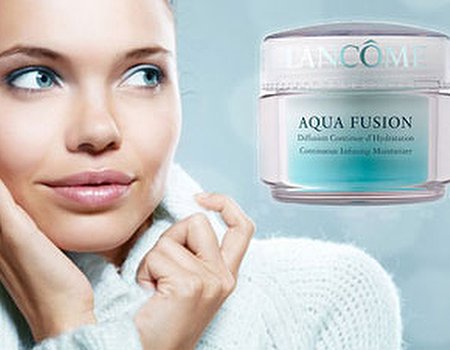 It's nearly Valentine's Day – the time of year when women secretly hope that their other halves will shower them with chocolates, jewellery, and their favourite beauty products. Well, excuse us if we don't hold our breath - but in our experience, men have a habit of getting it wrong. Looks like we might just have to treat ourselves this year...
Here at Wahanda we don't do much of a line in Milk Tray or Cartier – but we can help out when it comes to gorgeous, affordable beauty buys. From innovative lip gloss that's causing a storm Stateside to luxurious moisturiser and on-trend makeup, we've got everything you need to help you look and feel special. So go on, why not pamper yourself – we reckon you deserve it...
Colour Your Smile lighted lip glosses
The girls in the office can't get enough of these gorgeous light-up lip glosses – and we think you'll love them too. Ideal for those on the move, each gloss contains a mirror in its side and a light in its lid – making it simple to reapply on the go. We're not quite sure how we ever managed without them...
Those who like to be spoilt for choice will be glad to know that every pack contains one each of the pink, bronze and peach lip glosses – perfect for slipping in your handbag to take you from boardroom to bar. And at £25 for three, you can't really go wrong! The only hard part will be deciding which to wear first.
Lancôme Aqua Fusion moisturiser
Lancôme's Aqua Fusion moisturiser has proved pretty popular with beauty bloggers since it was first launched – and rightly so. A lightweight cream that's ideal for use during the day, this powerful product is ideal for combating dry winter skin. Slick it on before applying your makeup and hey presto – you'll have an even complexion that will last until bed time. And with 41% off, it won't cost a fortune either – hoorah!
Coming soon: choice of Bourjois makeup
Psst, beauty lovers – we've got a bit of a sneak peek for you. After blogging about the fabulous London Fashion week pop-up Bourjois Boutique, we just couldn't help but want to get in on the action – so we're going to be offering a choice of perfect products for all you beauty queens to try. Keep your eyes peeled for up to 57% off favourites such as the Bourjois Smokey Eye Set in Brown and the 3D Lip Effect 3 Piece Set. Come on, you can't say we don't spoil you...
Ready to stock up? The lighted lip glosses and Aqua Fusion moisturiser offers will be live from Monday – so make sure you don't miss out. And don't forget to keep a beady eye out for the Bourjois, coming soon...