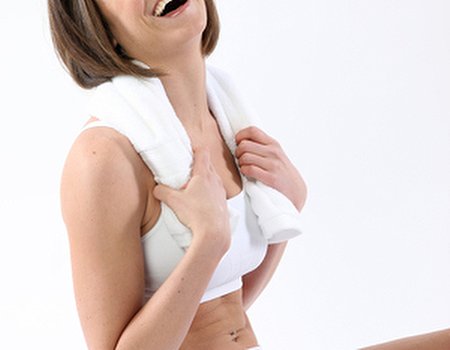 Many of us have good intentions when it comes to exercise, and then find that we just don't have the time to pack any more into our busy lives. Forgotten what the gym looks like? If you've got more wobbly bits than a trifle, it could be time to get your act together...
The Wahanda team are busy bees who like to work hard and play hard, so we're always on the lookout for ways to make our fitness routines that little bit easier. Thankfully, Steve Harrison, National Lead Tutor at Premier Training International, has some great tips on how to squeeze a workout into a busy day. Looks like we don't need to throw away our gym kit just yet...
Focus on high intensity interval training to make the most of your precious time
The post exercise effects on your metabolism are hugely dependant on the intensity you achieve during your workouts (not necessarily how long you work out for.) Do short 1-2 minute very hard efforts (ideally 85% plus of your maximum effort) and have equal 1-2 minute easier rest periods between each exercise. Repeat this 5-10 times for 20 minutes to maximise the results.
Get some home equipment so you can maximise your daily time schedules
Current highly effective pieces of kit that are brilliant and recommended for home use are:
TRX suspension training
ViPR functional training tool
Kettlebells
Hydrobags
Medicine balls
These tools are all perfect for short sharp interval routines, which we know are great for us! Have a look at www.premierglobalshop.co.uk and www.wolverson-fitness.co.uk to find out more about these products.
Set yourself goals
Truly and honestly ask yourself what you want from your body, before creating a list of your top 5 objectives and starting to work towards them. You may need a bit of a helping hand with this – why not try hiring a personal trainer or braving a boot camp? It might be hard work, but it'll be worth it...
Energise yourself for the day ahead with a morning workout
Try performing a light 10 minutes exercise regime every morning to increase your energy levels for the day. A gentle jog or mini outdoor aerobics session is a great way to inject your lungs with fresh air, get your blood pumping, elevate your hormonal state and prevent fatigue – leaving you feeling fantastic.
Inspired by Steve to make the most of your day? Why not make your commute a bit healthier by walking or cycling part of the way, or have a look at our information on stretching and cardio training to really get you fighting fit.