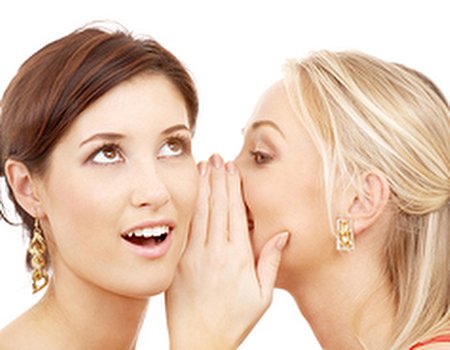 Need a quick fix? Beauty is one area where you shouldn't fret about cheating. No one likes a queue jumper or an exam-copier – but when it comes to looking good, we don't see why you shouldn't feel free to use whatever tricks you've got up your sleeve.
Fancy a sneaky treatment but worried about people finding out your secrets? Opt for a good therapist and no one will ever know you've had a little extra help. As for us – well, we'll keep schtum if you do....
A wrinkle-free complexion
We all hate those frustrating furrows – and dealing with them doesn't get any easier as we get older. If you're starting to bear an alarming resemblance to Gordon Ramsay, it could be time to take some action. Botox will help to smooth your skin and lose those lines - leaving you with a gorgeous youthful glow.
Your secret: Botox prevents certain muscles from contracting, which in turn stops the skin from forming unwanted creases.
The result: A fresh complexion which will leave your friends and family wondering where you parked your time machine.
Fast weight loss
It happens every year – we vow to begin a pre-Christmas diet and fitness regime, only to realise it's mid-November and we've not even started yet. If your spare tyre is your favourite frock's nemesis, it looks like laser lipo may be your strongest weapon...
Your secret: Laser lipo uses beams of laser energy to melt away unwanted fat, sculpting a svelte new you.
The result: A trim new figure that screams gym fanatic.
Luscious lashes
Fluttering your lashes can get you a long way in life – but only if those lashes are up to scratch. Tend to look like a spider's died over your eyes when you apply mascara? Try lash extensions and ditch that wretched wand for good.
Your secret: Lash extensions are attached to your natural eyelashes, adding length and volume for serious va va voom.
The result: A full set of head-turning yet natural looking lashes – the perfect partner for a seductive smoky eye.
Magic makeup
Even if you feel a million dollars on your way to a festive do, you're unlikely to feel fabulous when you wake up the next morning with your makeup smudged across your face. To avoid the unflattering Picasso look, opt for a semi-permanent make up treatment. You'll never need to 'put your face on' again...
Your secret: This treatment uses micro pigmentation techniques to insert colour into the dermal layer, meaning it will stay put for years.
The result: You'll still be looking fabulous at six in the morning – even if you are feeling a bit worse for wear.
Itching to cheat some more? We've got some great deals on nail extensions and spray tans to help make your life that little bit easier.