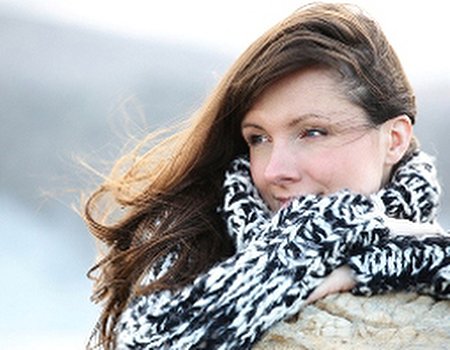 Winter's officially here, along with fewer daylight hours, plenty of good old British rain and a dramatic drop in temperature. This is enough to get most of us feeling gloomy or grumpy - but for those with Seasonal Affective Disorder (SAD), it can represent a much more serious case of the blues.
Find yourself unable to enjoy your everyday life as a result of SAD? If you experience symptoms of anxiety or depression during the winter months, it can seem like a long slog until spring. Sometimes we wish it was possible for humans to hibernate – but as it's not, we've come up with a few tips to help get you through. Remember, there's light at the end of the tunnel...
Light therapy
Brighten up your day. Light therapy is usually administered in the form of a light box, which simulates sunlight inside your home. The lack of light in winter disrupts your natural rhythms – sitting in front of a light box for half an hour a day can help your body to get over this, lifting your mood. Just make sure you buy a light box designated for use by SAD sufferers – staring at a bare light bulb won't have the same effect.
Liquid vitamin D
It can be hard to get enough sun in the winter, meaning that many of us are not getting sufficient amounts of vitamin D. Reckon you're ok because you eat plenty of fish and dairy? Although this bone-strengthening, immune system-boosting nutrient can be found in certain foods, these levels are not sufficient to keep our body in good working order. To make sure you're really making up for a lack of fun in the sun, invest in some Liquid Vitamin D from Holland and Barrett – it'll help keep you fighting fit, and it tastes good too.
RelaxHerb
It's all very well people telling you to relax – but if you're feeling stressed and anxious, it's not always that easy. Of course, we'd love to be able to dedicate hours each day to massages, yoga and meditation, but most of the time it's just not possible. Need a helping hand to keep you feeling serene? RelaxHerb (www.relaxherb.co.uk) is a herbal product containing extract of passion flower to help you switch off. Take one tablet per day and you'll start to feel less frazzled in no time...
Exercise
Whatever the time of the year, exercise can keep us feeling positive and help to keep the blues at bay. Why not be inspired by Olympic legend Dame Kelly Holmes, and set yourself some fitness goals to achieve this winter? Not only will you be able to get nice and toned for those Christmas parties, but you'll also find that all the endorphins help make you feel better generally. Time to head to the gym...
Suffering from low moods all year round? Why not try seeing a psychologist or a psychotherapist – they will help you to get back on your feet again.