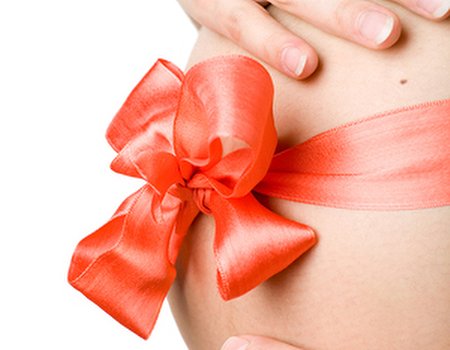 Awaiting the pitter patter of tiny feet? When you're expecting a baby, it's one of the most exciting times of your life. However, from stretch marks to morning sickness, it's no secret that pregnancy takes its toll on your body – which can get a bit wearing after nine whole months.
Luckily, Wahanda is here to help out. From how to ease that early nausea, to how to stay nice and relaxed, we've got plenty of tips to guide you through this incredible time. All that remains to say is: congratulations!
Support your body and your baby
Having cravings? When you're pregnant, nutrition is particularly important. You may feel as though all you ever want to eat is pickled onions, but it's vital to make sure that you and your baby are getting all the goodness you need.
Centrum Pregnancy Care is a specially formulated multivitamin and multimineral supplement designed to nutritionally support women who are pregnant or trying to conceive. Containing a combination of essential vitamins and minerals, the blend helps to maintain a healthy immune system, as well as encouraging healthy bones, blood and DNA.
Available from most supermarkets and pharmacies, Centrum Pregnancy Care should be taken daily whilst pregnant or trying to conceive.
Ease morning sickness
If you're becoming far too familiar with the inside of the loo, you'll be relieved to learn that a drug-free treatment for morning sickness is available. The Sea-Band uses acupressure on the wrist's P6 point to help alleviate nausea – successfully reducing symptoms for an impressive 70% of women.
Want to give this clever treatment a go? The Sea-Band is available from pharmacies nationwide.
Bad stretching
Your growing bump may be a beautiful thing – but many mums-to-be feel that the stretch marks which accompany it are not. Bio-Oil has been developed to help prevent the formation of stretch marks and contains vitamins and essential oils to keep the skin nice and smooth. Available from supermarkets and pharmacies, Bio-Oil should be massaged into the skin twice daily for optimum results. After all, you enjoy a good massage – why shouldn't your bump get one too?
Good stretching
Prenatal yoga allows expectant mums to enjoy all the benefits of yoga, without any danger of hurting themselves or their little one. Combining gentle poses with calming breathing techniques, prenatal yoga is great for keeping you calm, lowering stress levels and easing back pain. Classes are also a brilliant way to meet other mums-to-be – great news if you enjoy making new friends.
And relax...
We think a prenatal massage is a great excuse to take the weight off your feet and enjoy a bit of pampering. Specifically tailored to cater for pregnant women, this form of therapeutic massage will help to ease any aches and pains, as well as being nice and soothing. Sounds pretty good to us...
We reckon now is the perfect time to show yourself some TLC – after all, once the baby arrives you're going to have your hands full. Why not check out the lovely Cupcake chain, which offers spa treatments specifically designed for mums, or read nutritionist Laura's thoughts on eating for two.