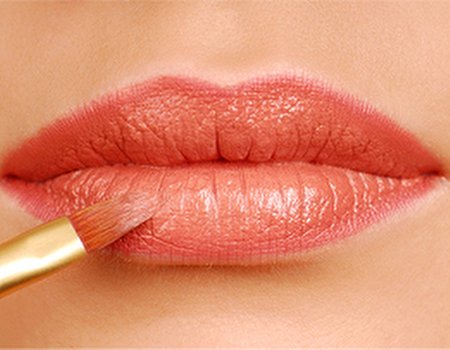 'Don't give me no lip, I've got enough of my own'. Famously full-lipped Aerosmith front man Steven Tyler might feel he doesn't need any assistance when it comes to the perfect pout, but for the rest of us, help is at hand.
Celebrities such as Lauren Goodger, from The Only Way is Essex, are turning to semi-permanent make up to enhance what nature gave them – and it looks like members of the public are following suit.
According to Tracie Giles Bespoke Permanent Make Up, there has recently been a 40% rise in semi-permanent lip treatments. Wary of invasive procedures that could lead to an over-exaggerated trout pout, women are turning to procedures such as Gloss&Go for fuller looking lips. This clever treatment infuses the lip with a subtle mineral pigment, creating the illusion of fullness and giving the mouth a defined border. Alternative treatments include the Lip Blush and Full Lip Tint, which give the lips a colour wash tailored to the client's needs.
Happy with your lips but think your eyebrows leave a little to be desired? Get yourself some awesome arches with eyebrow tattooing. More and more busy women are turning to this treatment to give them beautifully defined brows with none of the hassle of pencils or powders.
Fancy trying it out for yourself? Tracie Giles Bespoke Permanent Makeup offers clients the popular 3D Brow technique – a method that uses state of the art technology to implant life-like 'hairs' of pigment into the brows. You'll be raising your eyebrows at everything just to show them off...
Tracie Giles, Managing Director of the company, says: 'The significant growth behind semi-permanent make up procedures such as lip enhancements and 3D brow treatments is to be expected. The days of overtly augmented features are numbered as more and more women turn to semi-permanent make up to achieve a 'natural look'. Now through advancements in semi-permanent make up techniques, we can offer women a range of procedures that will not distort features, but simply enhance natural assets to their full potential.'
Think that this look might be for you? Before you reach for that permanent marker pen, have a look at our permanent make up deals and offers. It won't just be your TV that's in high definition...