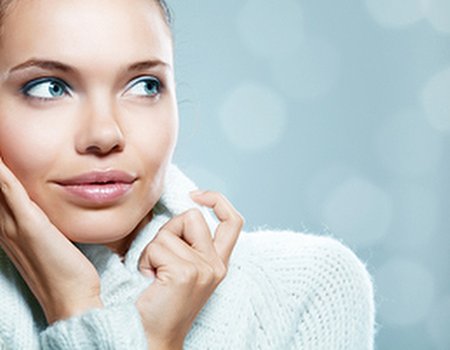 Hands up who's been shopping for gifts for themselves more than for Christmas presents recently? We know we're certainly guilty. With so many great beauty products out there, we've been finding it hard to show restraint – which means the piggy bank is getting worryingly empty...
Having difficulty prioritising? There's only one more payday left before Christmas – so it really is time to start putting others first. But before you do that, we've got three fabulous beauty treats to tide you over until the January sales. Invest in these and you won't need much else to keep you looking gorgeous during the festive season...
Corn Silk translucent powder
Find it hard to keep your makeup in place? If your foundation can't cope with your stuffy Tube journey or the bright lights of the dance floor, you may need a little extra help. Corn Silk translucent powder contains a natural walnut shell formula to keep makeup in place and prevent skin from looking shiny. Available in satin and matt finishes, this nifty powder can be applied as a base or over the top of foundation. It also comes in a handy compact complete with mirror – making it easy to stay looking flawless on the go.
Avène Hydrance Optimale Light Hydrating Cream
It doesn't take a beauty expert to know that winter weather can be punishing on dry skin. The Wahanda girls are sensitive types, so we love this hydrating cream from skincare specialists Avène. With a unique hydration system containing Avène spring water, the clever cream locks in moisture and shields against pollution. It also offers SPF20 protection against UV rays – so you'll be safe from the sun during those crisp winter walks.
Trilogy Smooth Shine conditioner
With wind, rain and hail to contend with outside, not to mention central heating inside, your tresses get a tough time of it during the colder months. Fed up with strands that feel like straw? For a look that's more screen siren than scarecrow, try giving Trilogy Smooth Shine conditioner a go. This perfect product nourishes the hair, leaving it soft, shiny and strong. Warning: you may find yourself admiring your reflection in shop windows...
Ready for one last indulgent shopping spree? You won't have far to go – all these winter treats are available from Boots. We know where we're off to on our lunch break...
Got a long list of Christmas gifts still to sort? Have a browse of all our festive offers, or try out our useful new gift finder, available on all our new hub pages.