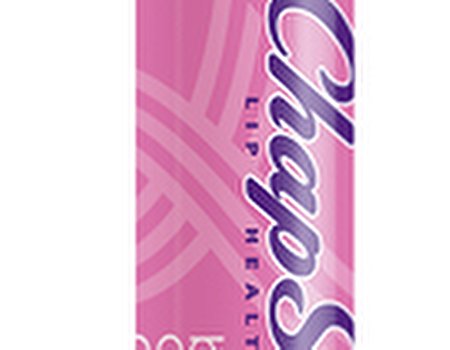 We're seeing life through rose-tinted spectacles today. First we wrote about Superdrug's fabulous pink tour bus, and now we're desperate to share the new special edition pink Cherry ChapStick with you (well, share the story – we're not going to share our actual ChapSticks).
The limited edition Cherry ChapStick has just been launched in order to raise funds for Breast Cancer Care. 20p from each sale will be donated to the charity to help people affected by breast cancer - giving many a brighter future.
As well as looking pretty in pink, the special edition ChapStick will keep your pout looking perfect. Designed to hydrate, soothe and soften the lips, the Cherry ChapStick is also SPF 15 – helping to protect this sensitive area from damaging UV rays. Apply throughout the day for thoroughly kissable lips (well, you never know when you might get trapped in the lift with Mr Right...)
Breast Cancer Care's Judy Beard said, 'One person is diagnosed with breast cancer every 10 minutes in the UK. That's a shocking statistic and Breast Cancer Care strives to be there for each and every one of them. But we couldn't even dream of doing it without the support from companies such as ChapStick and their customers, so thank you.'
Want to get your mitts on a fabulous pink ChapStick? They can be purchased from supermarkets and pharmacies from September, prior to October's Breast Cancer Awareness Month.