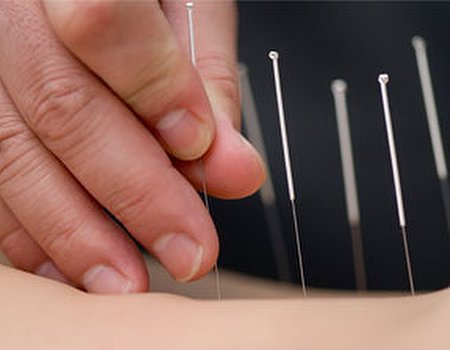 Just how open minded are you? According to a recent survey by health company Lifes2Good, 81% of British people would consider natural health practices and alternative health therapies to treat pain, stress and lack of sleep. Sounds like it could be time to think outside the box...
Lifes2Good know their stuff when it comes to alternative health - they produce their own portable health aid, the Yantra Mat. A cotton mat covered in spiked plastic contact points, the Yantra Mat helps to make the benefits of acupressure more accessible on the move. The contact points on the mat apply pressure to the body, increasing circulation and alleviating inflammation – so you don't have to put up with those aches and pains any more. Phew!
So which alternative therapies intrigue us Brits the most? 37% of people fancy giving acupuncture a go, while 31% are tempted by the sweet scents of aromatherapy. 29% are interested in putting their feet up and indulging in some reflexology, 25% want to declutter their minds with meditation and 20% think acupressure might be helpful in solving their health problems. Sounds like the British are an adventurous bunch – and it could well be paying off health wise.
Lifes2Good's survey has also shown that 1 in 3 Brits would consider using natural pain relief methods instead of painkillers. Next time you are about to pop some pills, why not see if there's an alternative therapy that suits your needs? Don't forget to discuss pain management with your doctor first though, as they will be able to advise you on what's best for you.
If you fancy giving the Yantra Mat a go, you can purchase one at www.yantramat.co.uk. Are you as curious as the Brits in the survey? Check out our deals and offers on acupuncture, acupressure and aromatherapy to see what all the fuss is about.